Happy Together
Positive Psychology and Sport Reignite Passions for Study and Life
Amy L., Information Services Office
Rediscovering the Fun of Learning
The principal coordinator of the JC-PEAR Project, Prof. Chiu Chi-yue, Dean of Social Science considers the loss of purpose a major reason for Hong Kong students' general loathing of studies and even committing suicide in the face of academic pressure. 'Given the enormous pressure of exams, many schools and parents in Hong Kong would prefer to see the children slog than lose out in the rat race. As time goes by, students would think attending school is nothing more than being subjected to endless academic drills, coping with exams and living up to the expectations of parents, teachers and society. They will no longer consider studying meaningful.'
Positive psychology, a discipline that emerged in the late 1990s focusing on the well-being and growth of ordinary people, holds the key to resolving the learning dilemma. Under the JC-PEAR Project, three experienced education innovators pay regular visits to its six partner secondary and primary schools, where they offer teachers guidance to realign pedagogies and design curricula consistent with the principles of positive psychology. Classroom lessons are filmed for teachers to review their performances on video, which can also be used for explanatory and promotional purposes in other schools. Frontline mentoring aside, the team has also invited two professors specializing in the subject to carry out foundational research of positive education in Hong Kong's context.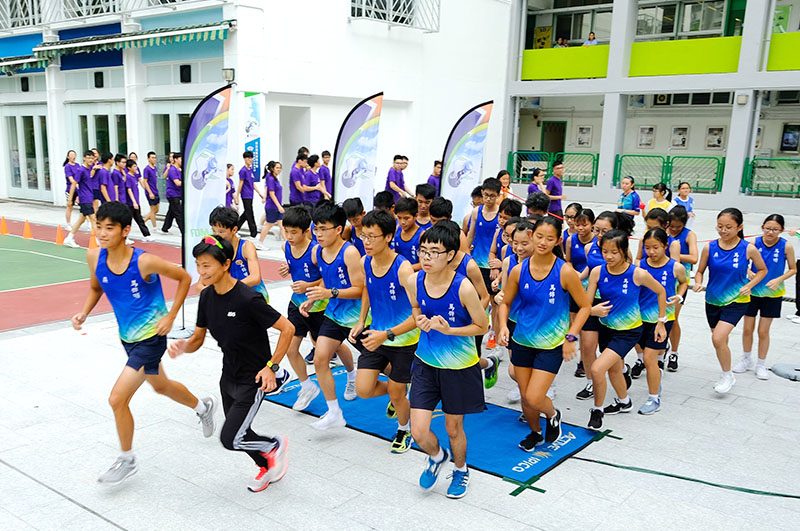 Kick-off ceremony of PoMa Run 2018, Po Leung Kuk Ma Kam Ming College's positive education programme (photo courtesy of the school)
Fortitude in the Face of Adversity
The project's advocacy is informed by three core concepts: First, to nurture a growth mindset in students and encourage them to believe in themselves and be resourceful enough in solving problems; second, to cultivate their mental toughness and resilience in the light of their aspirations, so that they may work things through; and lastly, to leverage their strengths and build on them to achieve growth.
Though launched for only slightly more than a year, the scheme has brought heartening changes to its six partner schools. At Po Leung Kuk Ma Kam Ming College, all teachers and students have been motivated to take part in a long-distance run on an afternoon every week, with the aim of helping them develop an ability to formulate goals and surpass themselves. The students are now more proactive in tackling the challenges of their studies and life and ready to go the extra mile.
At times, small changes can reap big benefits. Fung Kai Liu Yun Sum Memorial School has been encouraging its pupils to learn with the use of motivational stamps. The children feel so encouraged to be rewarded with special stamp imprints for the good work they have done that they now make the effort to improve their school assignments on their own.
The ratio of students participating in the JC-PEAR Project and found to have developed a 'growth mindset' has jumped from 40% to 80%. Studies also reveal that the earlier students acquire the three broad qualities promoted in the scheme, the better they can sustain their learning interest amid the pressure of exams, especially if they are studying at higher grades. Their academic performances also turn out to be more outstanding. Professor Chiu pointed out the findings show that good academic performances and happiness can coexist, if the teaching methods prove right.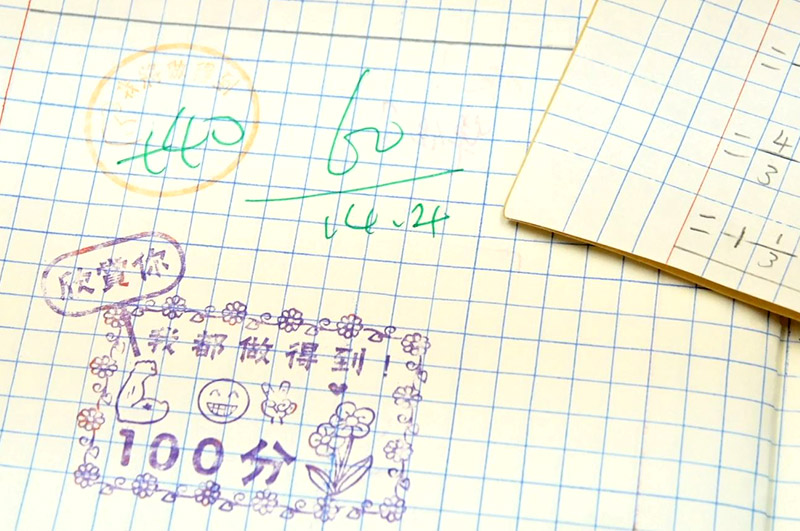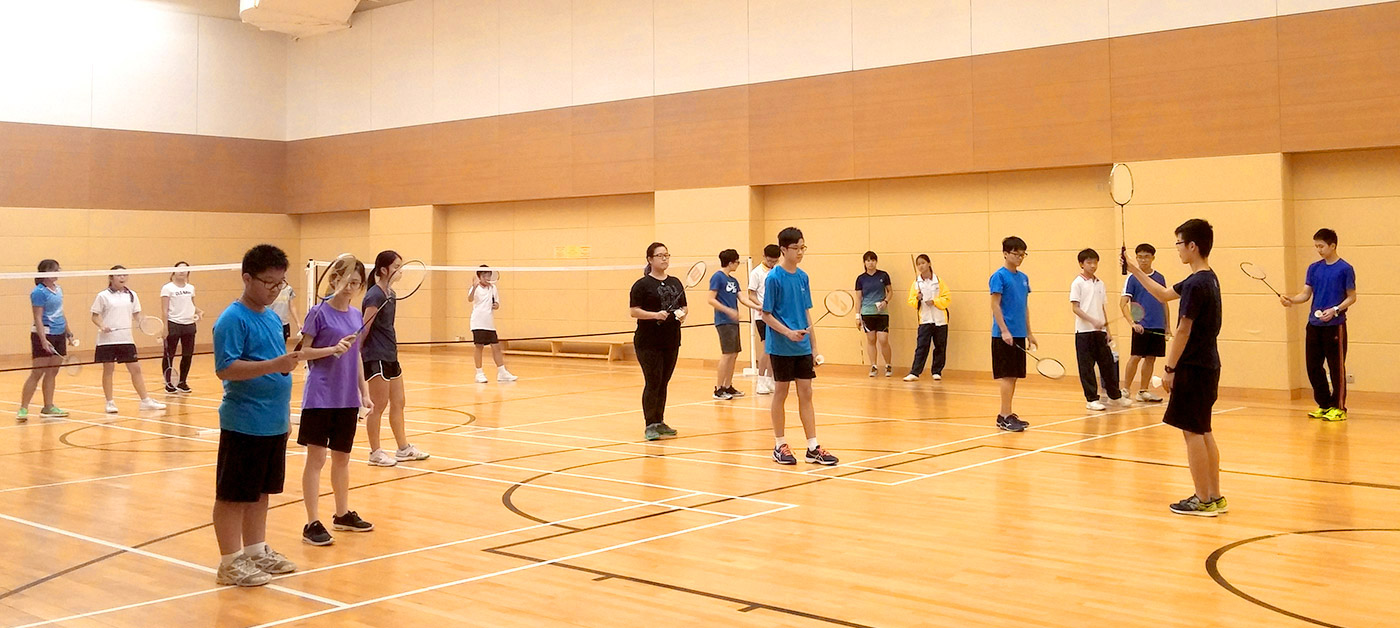 CUHK students partner with secondary school students to learn to play badminton
Life Thrives on Social Connections and Physical Activity
Modern society is evolving so fast that many are left to feel that happiness is impossible to attain. But happiness can be simple, manifesting itself in a meal, a drink, a healthy physique or a heart-to-heart chat with someone. Since the 'Fitness x Mentorship' Scheme came into being in 2017, participating CUHK students have found a no-frills way to reach happiness by engaging in sport and social services combined.
'Physical and psychosocial wellness have long been a key element of I·CARE's whole person education. We hope students could leverage on sport for stress relief, while connecting themselves to community and showing concern for others, as a way to discover spiritual solace,' said Ms. Cathy Wong, student development executive at the I·CARE Centre in charge of the 'Fitness x Mentorship' Scheme.
Now in its third edition, the scheme has seen students being offered physical training and the opportunity to find sport buddies in different community clusters. Hiking, running and bowling training are its latest highlights. This year, intellectually challenged and hearing-impaired individuals, along with ethnic minority youths, are invited to join CUHK students for sport and other exchanges. The infectious sporting atmosphere has made it easier for students to hit it off with their newfound friends, with whom they share conversations on life, culture, customs and a myriad of other issues.
The 'Fitness x Mentorship' Scheme has drawn a warm response since its inception. To enrol in the programme, students are required to attend a face-to-face interview. In the coming term, the scheme is going to re-run the running, hiking and bowling training and get-together sessions to give students the double relish of physical fitness and companionship.
Interpersonal differences and language, cultural and ethnic divides often plunge people into legion contradictions and conflicts. Despite this, the joy of learning, the sense of satisfaction gleaned from the cracking of a problem and the light relief after a sweaty workout are the little things that pull us together. The silver lining behind menacing clouds is a landscape shared and felt by all, and its moving sight is open to those who persevere and pin their faith in life.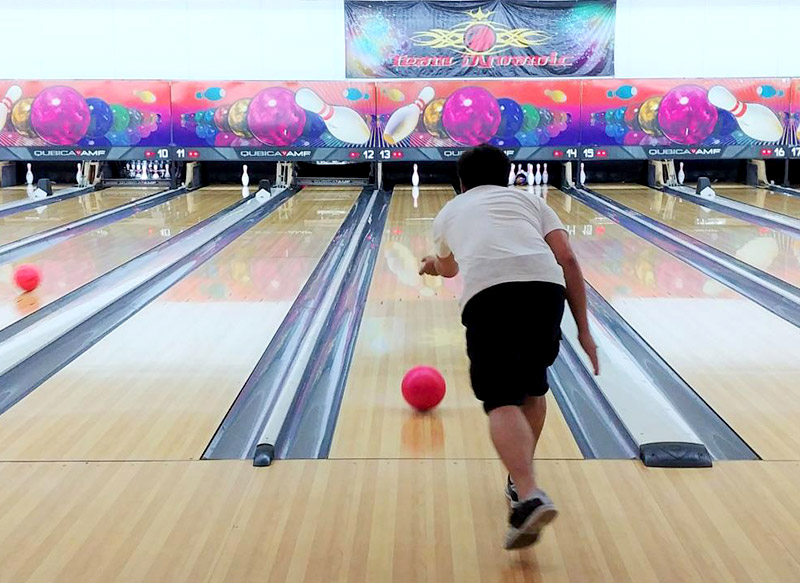 Communicating Climate Change
Mushrooms as food, building blocks and sustainability crusader
There was a line in the English drama I acted in at secondary school: 'We do not inherit the earth from our ancestors, we borrow it from our children'…