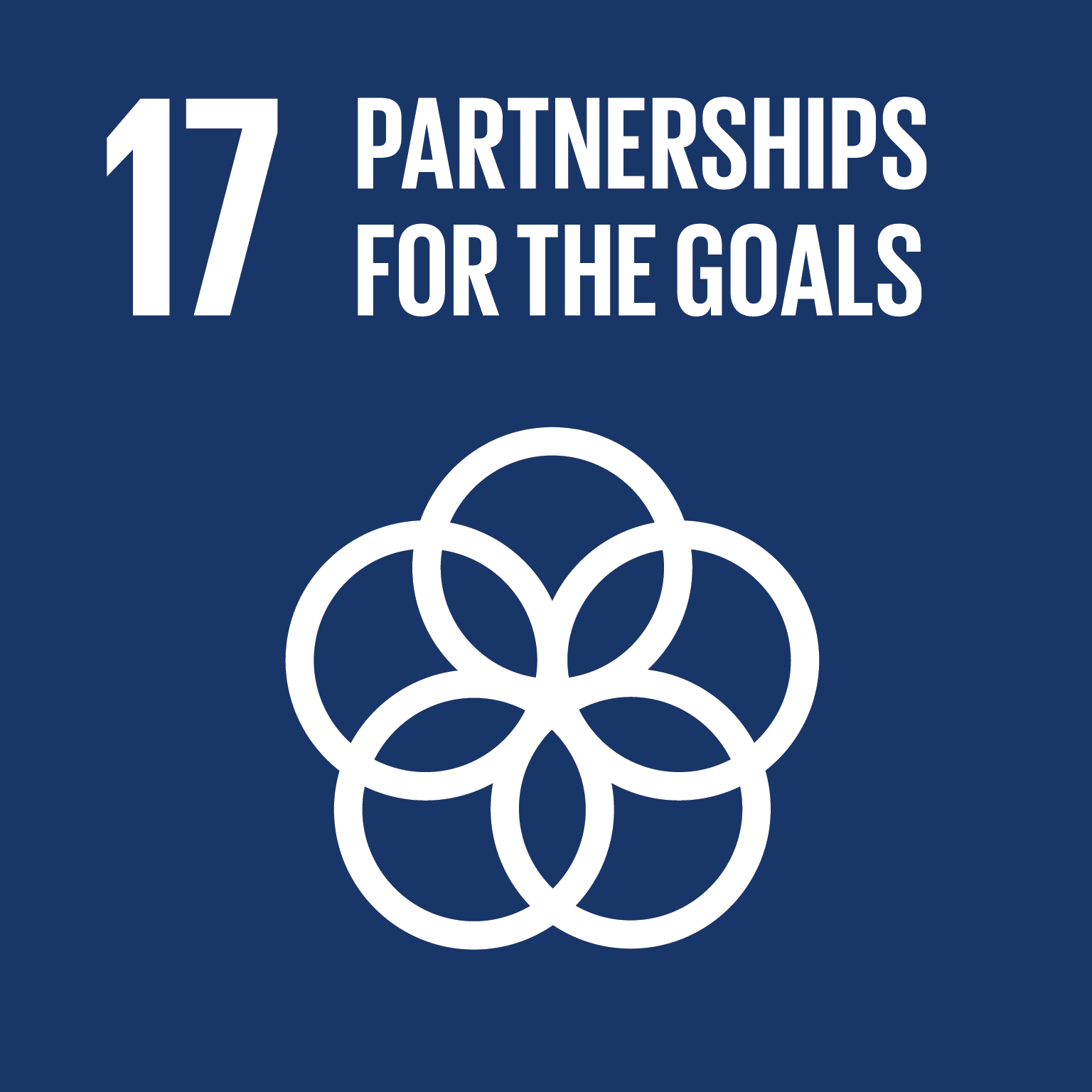 SDG 17| Partnerships for the Goals
Strengthen the means of implementation and revitalize the global partnership for sustainable development
Sustainability challenges are complex and not easy to tackle.  However, if we work in synergy, we achieve better results than if we worked alone.  CUHK works with other local universities, NGOs and the government to carry out initiatives which contribute to the achievement of the SDGs.  We also collaborate with international organizations and share CUHK's experience in sustainability with the global community.
2 related courses were offered in the 2021–22 academic year.
Education for SDGs commitment to meaningful education
CUHK and Ocean Park signed a Memorandum of Understanding in February 2021, strengthening their long-standing partnership on research initiatives, wildlife conservation and environmental education.  The new collaboration focuses on integrated wildlife conservation and education engagement with students and the community across different age ranges, including a programme tailor-designed for young children with special educational needs (SEN) and activities for the United Nations' Sustainable Development Goals.
In addition to research collaboration, a series of new conservation education initiatives will be launched.  For example, primary and secondary students will be encouraged to take part in a school-based, city-wide butterfly survey, which will raise their awareness and understanding of biodiversity conservation.  An inquiry-based learning programme, which features a series of participatory learning activities in the Park's unique and immersive environment and on the CUHK campus, has been designed for SEN students, enabling them to enjoy outdoor learning and enhance their learning and social skills through different levels of sensory stimulation.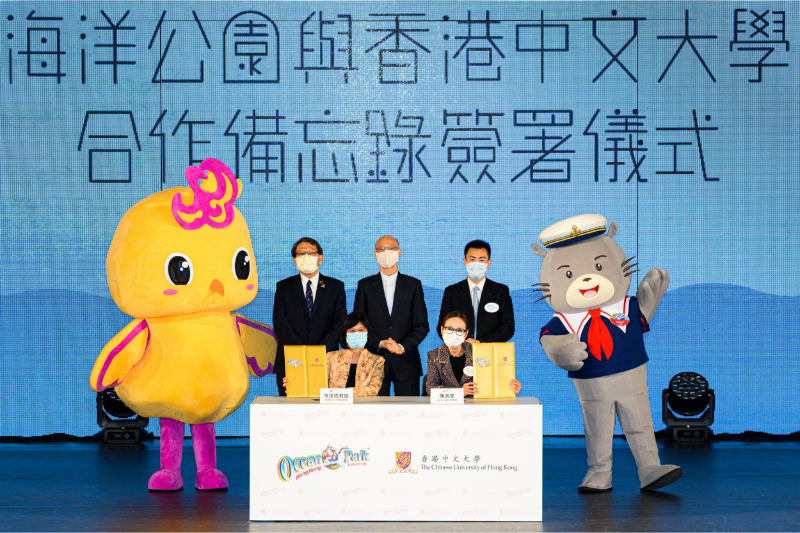 Education for SDGs in the wider community
The global network of the United Nations (UN) Sustainable Development Solutions Network (SDSN) currently draws upon the knowledge and educational capacity of over 1,300 member institutions to accelerate the implementation of the UN 2030 Agenda for Sustainable Development, including the 17 Sustainable Development Goals that seek to eradicate poverty, fight inequalities and tackle climate change.
The Hong Kong Chapter of the SDSN (SDSN Hong Kong), launched in January 2018 and co-hosted by CUHK and The Hong Kong Jockey Club Charities Trust, aims to mobilize expertise, information and resources from the academic, philanthropic, government, business and non-profit sectors in Hong Kong to create transformative solutions to address the most pressing environmental, social and economic issues of the day and advance sustainable development.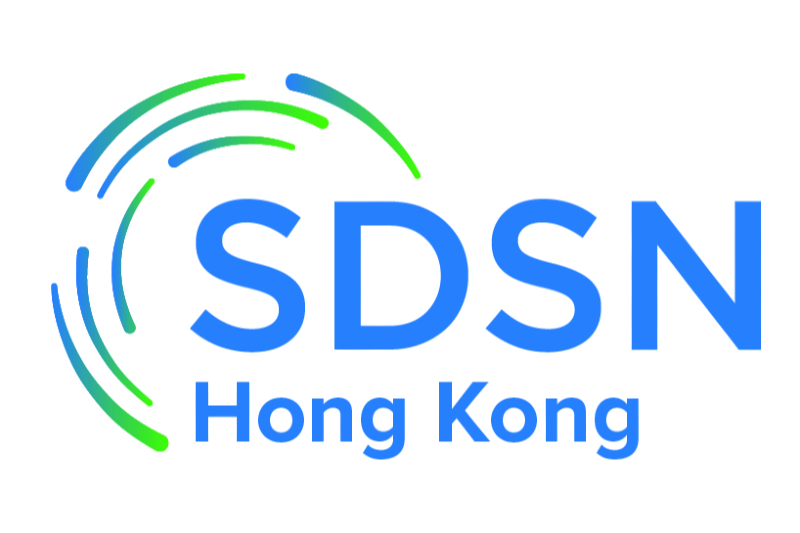 A joint statement on the 2030 Agenda for Sustainable Development was signed by the presidents of 56 universities from 30 countries and regions including CUHK in March 2021.  It was the first time that leading universities across six continents jointly made a statement on the SDGs, reaffirming collective commitment of the global higher education community to solidarity, resilience and prosperity.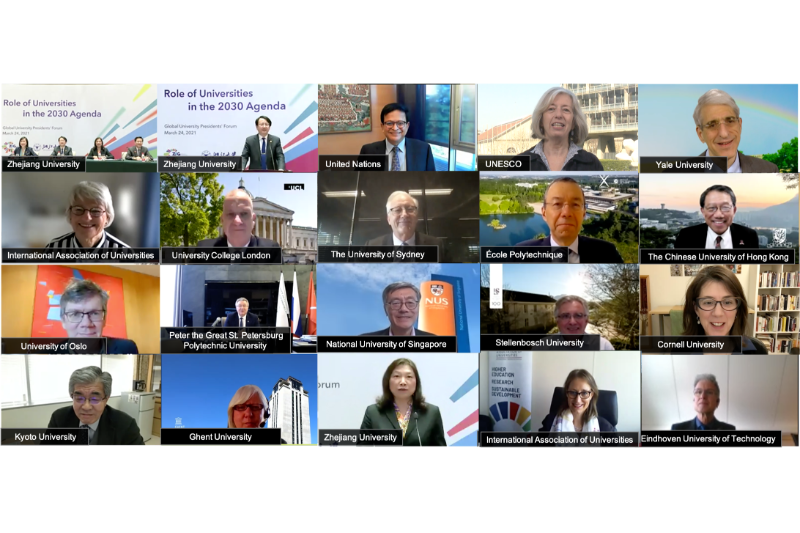 To strengthen Hong Kong's presence in the region's emerging innovation and technology ecosystem, CUHK unveiled seven new strategic partnerships in a special forum celebrating a 15-year presence in the Guangdong-Hong Kong-Macau Greater Bay Area (GBA).  Additional agreements were signed with the Greater Bay Area University on climate change and green energy, and partnerships were established with the Qianhai, Nanshan, Futian and Luohu authorities which will see a strengthened CUHK presence across the GBA spanning innovation, entrepreneurship, business education and applied research.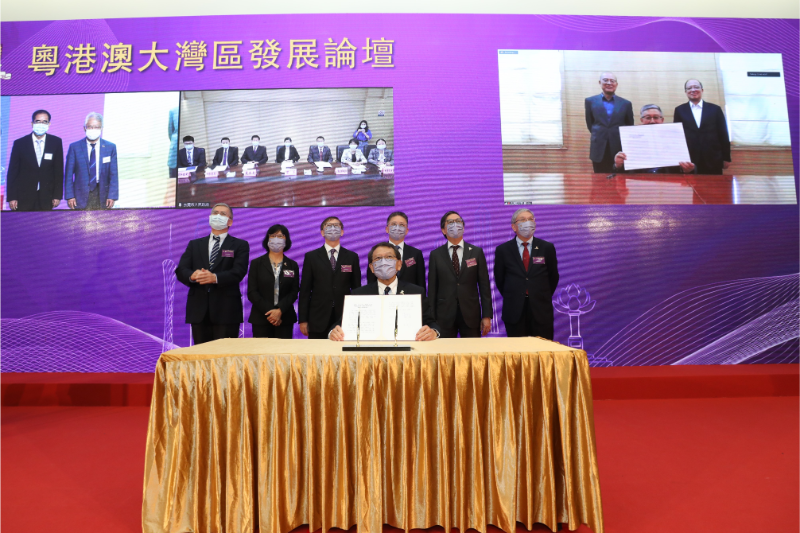 Peace, Justice and Strong Institutions