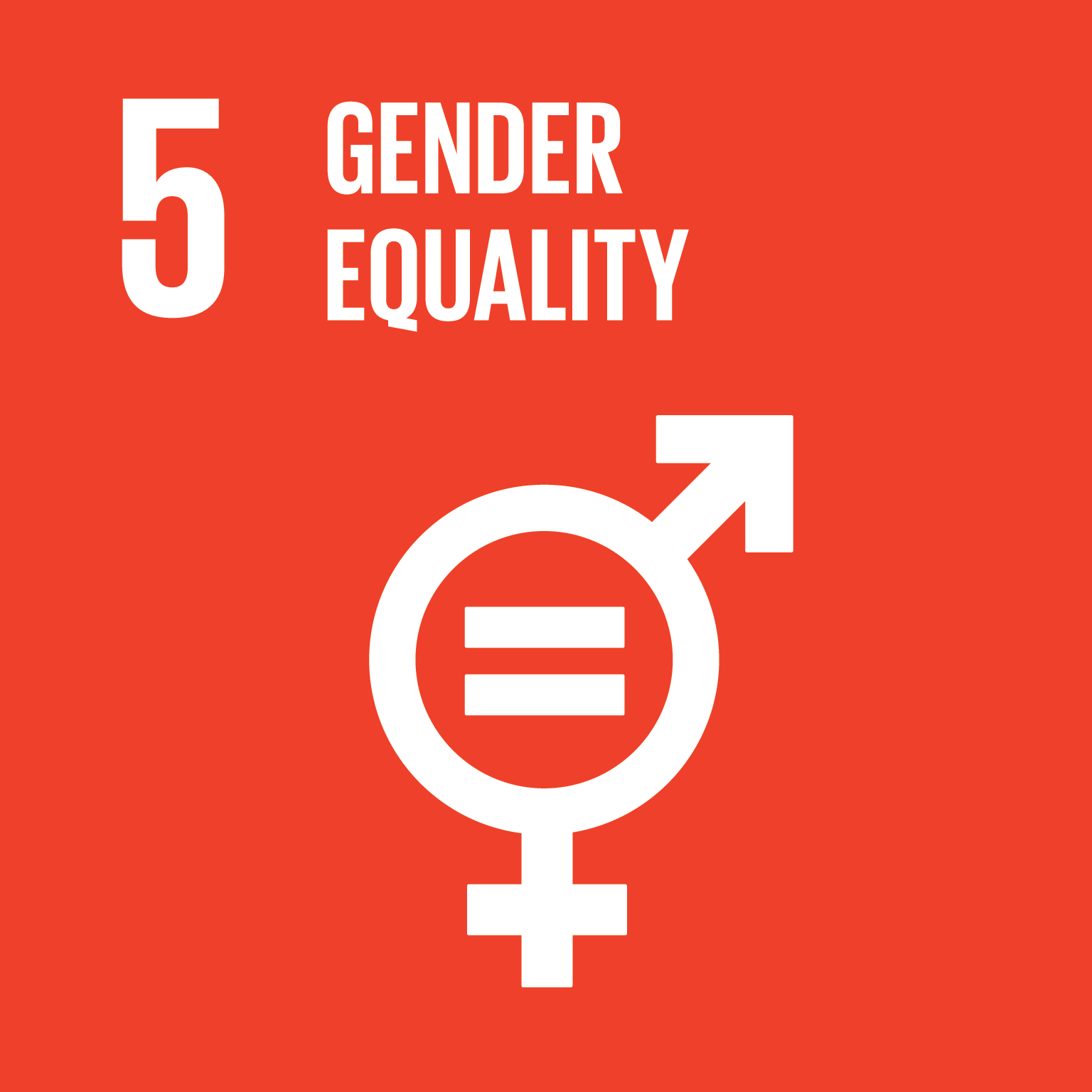 Achieve gender equality and empower all women and girls
CUHK is a diverse community.  All students and staff, regardless of their gender, are respected and provided with equal opportunities so that all can rise to their highest capacity.  CUHK endeavors to eliminate discrimination against women and ensures that men and women have equal opportunities in life.  To this end, we have established policies to ensure fairness and equal opportunities regardless of gender.  We aim to conduct more research to promote the values of a fairer society.
46 related courses were offered in the 2021–22 academic year.
The University is committed to equal opportunity in academic pursuits and employment.  No form of discrimination or harassment is tolerated, and all CUHK members are subject to the provisions of the university's Policy Against Sexual Harassment.
The University also set up a Task Force on Women and Family-friendly Policies in May 2014 to promote a work environment responsive to the needs of women and others with family responsibilities.  Lactation breaks, maternity leave, paternity leave and adoption leave are provided for CUHK employees.  Nursing rooms on campus and guidelines on facilities for lactating appointees are in place.  CUHK has been recognized by UNICEF for promoting a breastfeeding-friendly workplace.
To help male staff members to cope with their family responsibilities, the University has recently extended the period of paid paternity leave to seven working days.
In May 2021, the Sexualities Research Programme, in collaboration with the Transgender Resource Centre, published a report titled 'Excluded lives: The largest scale survey on the social and legal marginalisation of transgender people in Hong Kong so far'.  The findings showed that 42.8% of the survey respondents suffered from moderate-to-severe levels of depressive symptoms when facing substantial social and legal marginalization such as using a toilet to match with the self-identified gender and changing the sex entry on identity cards.  Rejection, victimisation and discrimination were common issues faced by many transgender people in Hong Kong.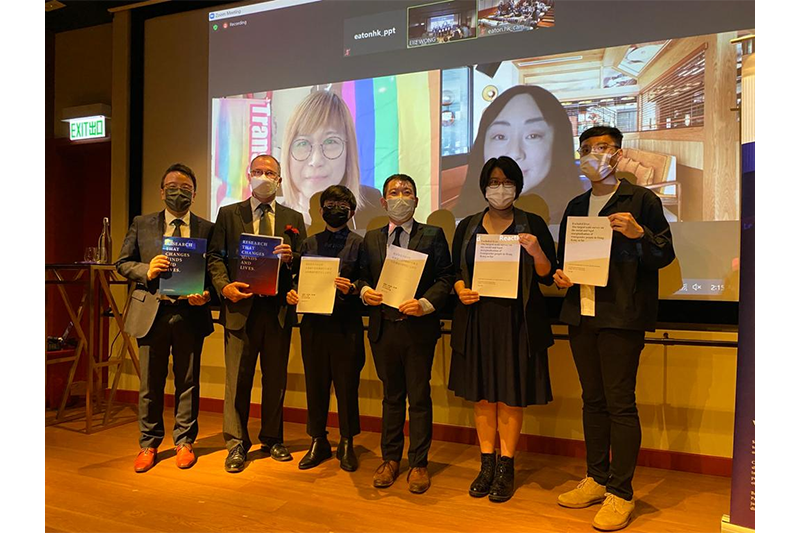 Advocating gender equality
To promote gender equality and women's human rights, the Gender Studies Programme co-organized two international conferences.  The conference 'Gender and (Im)mobility in Uncertain Times' was organized in March 2021 with the Diversity and Inclusion Office, and the 'International Conference on Gender: Moving Towards Gender Equality and A Sustainable Society' was organized in December 2021 with the Hong Kong Federation of Women's Centre.  The first conference presented the findings of recent research on workplace dynamics, family relations and gender norms across societies during the pandemic, while the second conference illustrated the development of women's services in a diversified manner through keynote speeches, learning groups and experiential workshops.
The Dialogue with Women Chief Executives 2021–22, an event co-organized by the Women's CEO Alliance and CUHK Business School, considered the topic 'positivity in the worst of times'.  A panel of three women CEOs discussed how to achieve the aim of empowering the next generation through the exchange of views on business and social issues.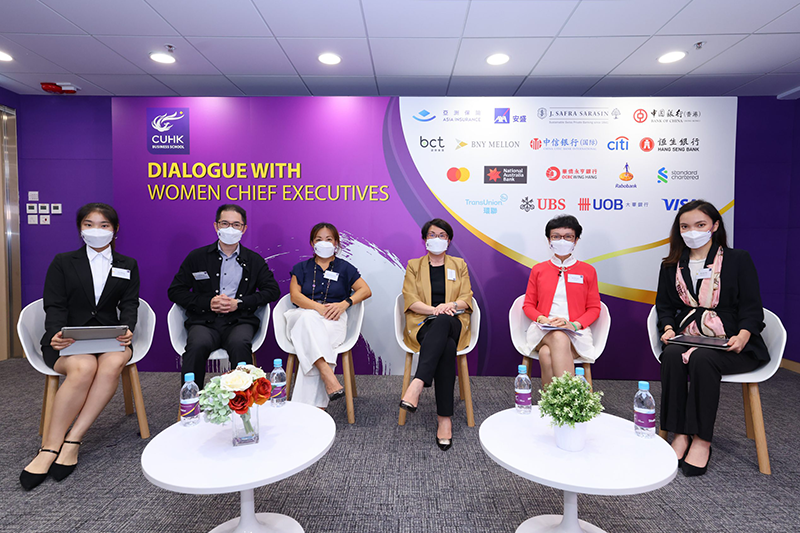 Good Health and Well-being
Clean Water and Sanitation