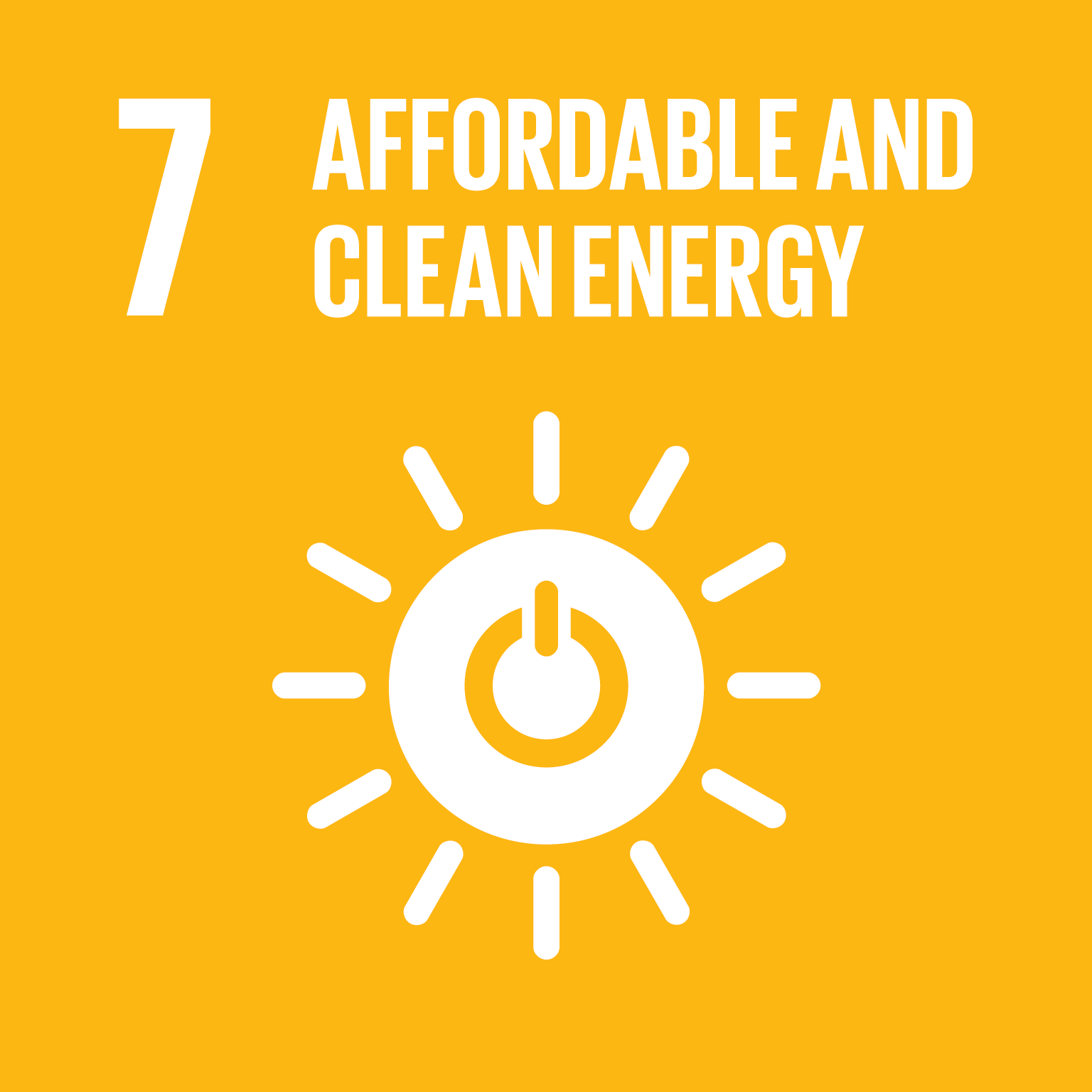 SDG 7| Affordable and Clean Energy
Ensure access to affordable, reliable, sustainable and modern energy
CUHK was the first local university to pledge itself to achieve carbon neutrality by 2038.  To achieve this goal, we make every effort to reduce energy use.  CUHK is improving its operational processes and continuously developing renewable energy facilities to make our campus more sustainable.  We strive to promote renewable energy applications through a variety of research projects and initiatives.
11 related courses were offered in the 2021–22 academic year.
The University seeks to use energy as efficiently as possible on campus, while continuing to provide a congenial environment for teaching, learning and scholastic activities.  Its Energy Efficiency and Conservation Policy and Energy Efficiency and Conservation Guidelines are designed to encourage campus users to use energy more efficiently and minimize the consumption of electricity generated from fossil fuels (e.g., natural gas).
Conventional sulphur-based redox flow batteries with short lifetimes are a relatively inefficient way of storing grid-scale energy.  A research team led by Professor Yi-Chun Lu from the Faculty of Engineering has successfully developed a novel charge-reinforced ion-selective membrane for sulphur-based redox flow batteries which dramatically increases their lifetime.  Batteries featuring this membrane can run consecutively for 15 hours and can be cycled for over 2,000 hours without obvious capacity decay.  This approach resolves the drawbacks of using redox flow batteries and has a potentially important practical application in grid-scale energy storage devices.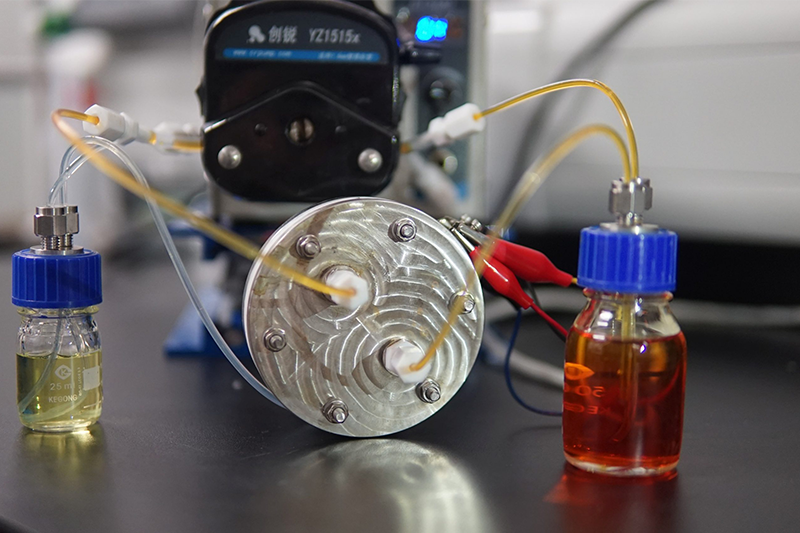 Seawater covers over 70% of the Earth's surface area and is the planet's largest reservoir of energy.  Harnessing the energy of the oceans is a promising approach to solving the world energy crisis and pollution problems caused by thermal power generation.  A research team led by Professor Zi Yunlong from the Faculty of Engineering has developed a water-tube-based triboelectric nanogenerator (WT-TENG) that can efficiently convert ocean wave energy into electricity.  It provides a new avenue for the development of 'blue energy'.  Taking advantage of the flexibility of water, the WT-TENG can be operated in various modes, including rotation, swing, seesaw, and horizontal linear modes, to harvest energy from diverse mechanical movements in the environment, such as ocean waves, wind, body and vehicle movements.  It offers a promising new approach for the development of renewable energy and, ultimately, the achievement of carbon neutrality.
Energy-efficient renovation and building
Electricity consumption accounts for over 90% of greenhouse gas (GHG) emissions.  Although its growing campus population and new facilities will inevitably increase demand for electricity in the coming years, CUHK will continue to pursue energy efficiency strategies to meet its energy and GHG reduction targets.  For example, more than 1,000 'evacuated tube solar collectors' have been installed in student hostels and sport facilities.
Lee Woo Sing College has installed a solar power-generating system, and an energy dashboard has been developed to monitor electricity usage in the College.  The smart metering system can capture the electricity usage of the air conditioning, lighting and electrical sockets for each hostel bedroom.  This will enable students to study their own electricity consumption pattern.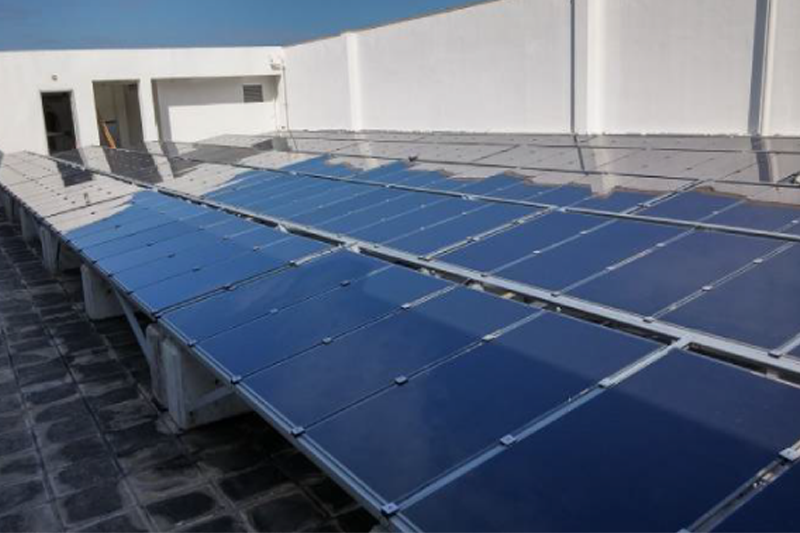 Upgrading buildings to increase energy efficiency
CUHK is committed to increasing energy efficiency, and has enhanced the campus infrastructure and provided its units with an array of support services and resources.  In 2020 the university introduced an Energy Efficiency Implementation Fund, aimed at encouraging university units to make their operations more energy-efficient.  Since its introduction, the fund has supported more than 12 projects from 10 units, and achieved estimated annual savings of HK$190,000 in electricity bills.  The funded projects include proposals for the installation of motion sensors, timers for water boilers in pantries, and insect screens, solar window film and curtain blinds for the purpose of energy conservation.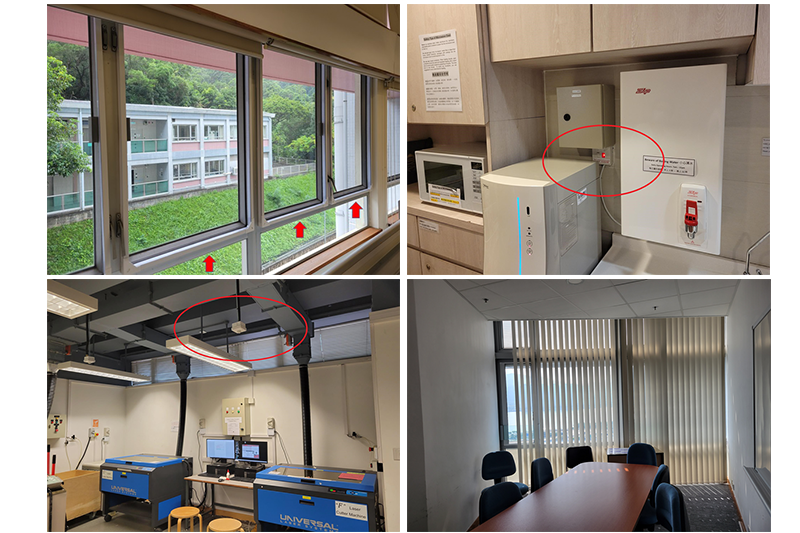 Clean Water and Sanitation
Decent Work and Economic Growth