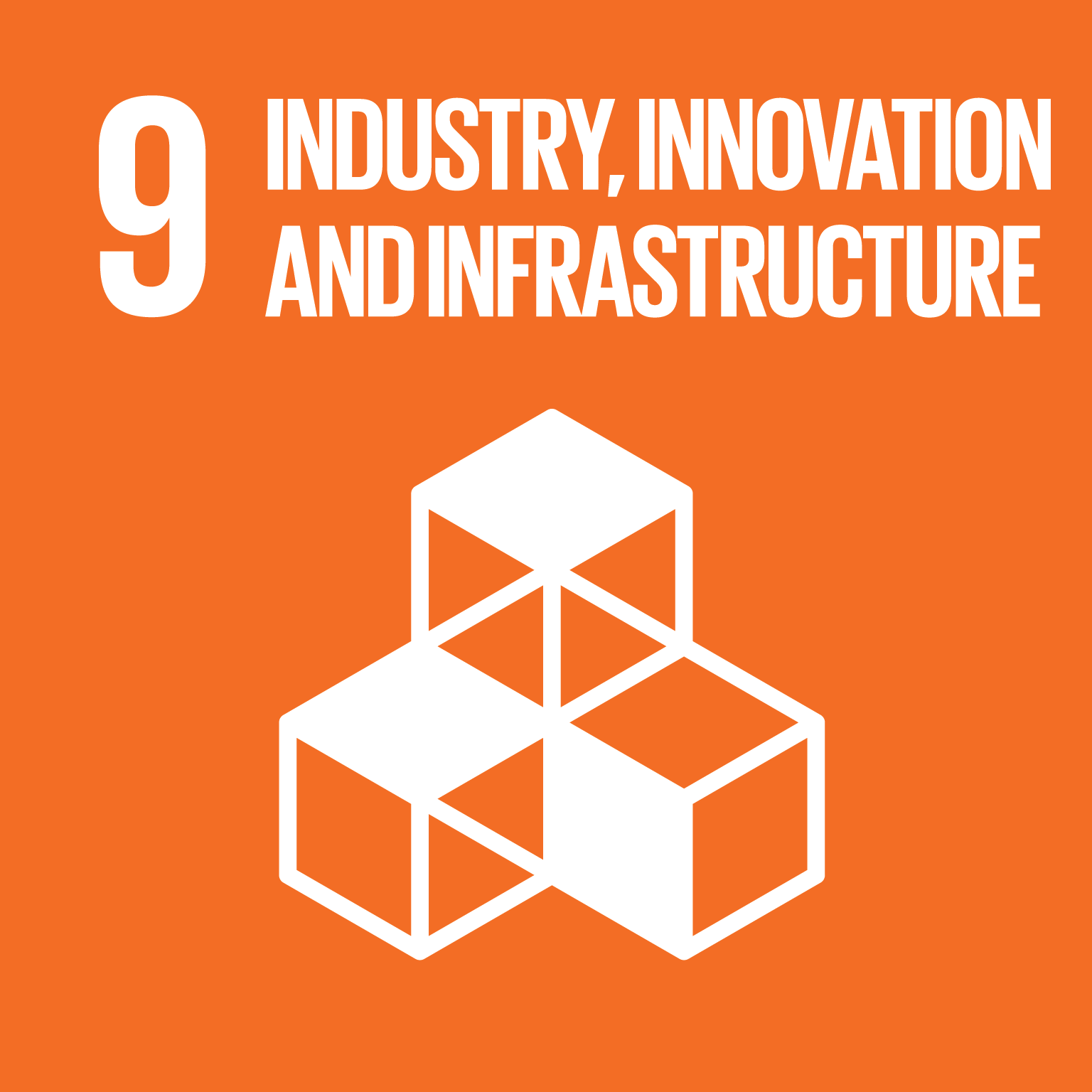 SDG 9| Industry, Innovation and Infrastructure
Build resilient infrastructure, promote sustainable industrialization and foster innovation
While CUHK has served as a breeding ground for future sustainability leaders in recent decades, the University places equal emphasis on cultivating its students and staff's innovation.  We believe that innovation can help to transform a society and advance the goal of sustainable development.  CUHK also endeavours to cultivate an innovative culture and encourages students and staff to develop creative ideas to address the enormous challenges that we and our planet face in the 21st century.
24 related courses were offered in the 2021–22 academic year.
CUHK strives to nurture innovation, entrepreneurship and knowledge transfer.  Its Policy on Research addresses professional ethics and research misconduct, while its Policy on Intellectual Property emphasizes the protection of intellectual property rights.  CUHK expects its research activities not only to make a broad impact on the academic and scientific community, but also to benefit the wider public more generally.
Sensors act as the eyes and ears of the Internet of Things (IoT), and play a key role in the construction of a smart city.  The sensors are responsible for collecting physical variables such as temperature, pressure and speed, and converting them into electronic signals for analysis.  Professor Zi Yunlong's team from the Department of Mechanical and Automation Engineering has developed a self-powered wireless sensing e-sticker which converts the kinetic energy of finger movements into electromagnetic signals, and has demonstrated that the signal can travel long distance without an external power supply.  This e-sticker with a multi-point sensing ability can distinguish the signals generated from different parameters, allowing sensors to be widely applied in different scenarios.
Professor Patrick Lee's research team from the Faculty of Engineering, in partnership with CU Coding Limited, has developed a commercial multi-cloud storage system that incorporates two patented technologies, nCloud and nEdge, that are gaining traction in Hong Kong.  nCloud is a multi-cloud storage system that uses erasure coding to significantly enhance data storage security, while nEdge is a key technology that connects Internet of Things (IoT) end-points to advance the development of 5G communications and smart city development in Hong Kong.
Cultivating an innovative culture
To promote the development of an innovation ecosystem on campus, the first CUHK Innovation Day was held in September 2021, on the theme 'Innovation, Patents and Beyond'.  The event showcased 20 innovation studies led by CUHK professors, and also featured six thematic sessions and a panel discussion on topics such as satellite and mobile sensing technology and its applications in public health, green energy and advanced material research.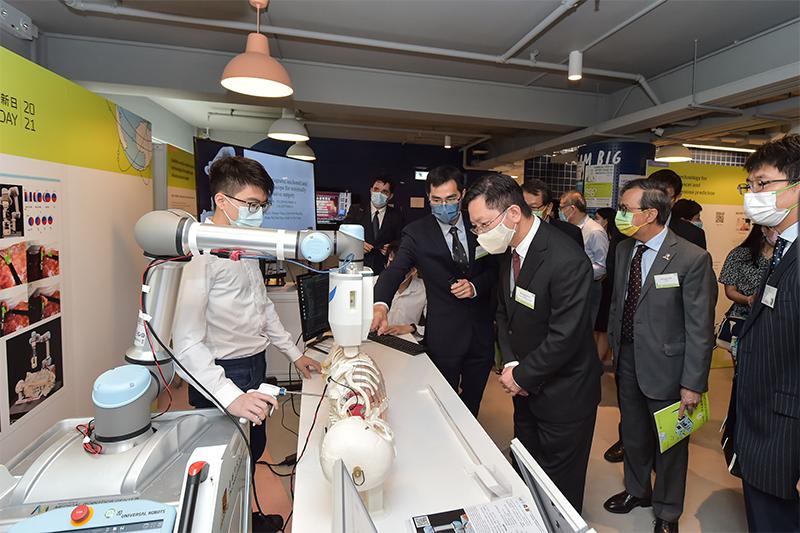 CUHK seeks to integrate research, innovation and enterprise into a dynamic and productive continuum.  In 2021, six InnoHK Centres and the InnoPort were established.  InnoHK is a major initiative of the HKSAR Government to develop Hong Kong as the hub for global research collaboration.  Our six InnoHK centres, covering health, biomedicine, robotics and artificial intelligence, apply CUHK's world-class research discoveries to generate translational impact on a local, national and global scale.  The InnoPort, operated by the Office of Research and Knowledge Transfer Services, offers CUHK members a platform for transforming their ideas into impactful social and technological solutions.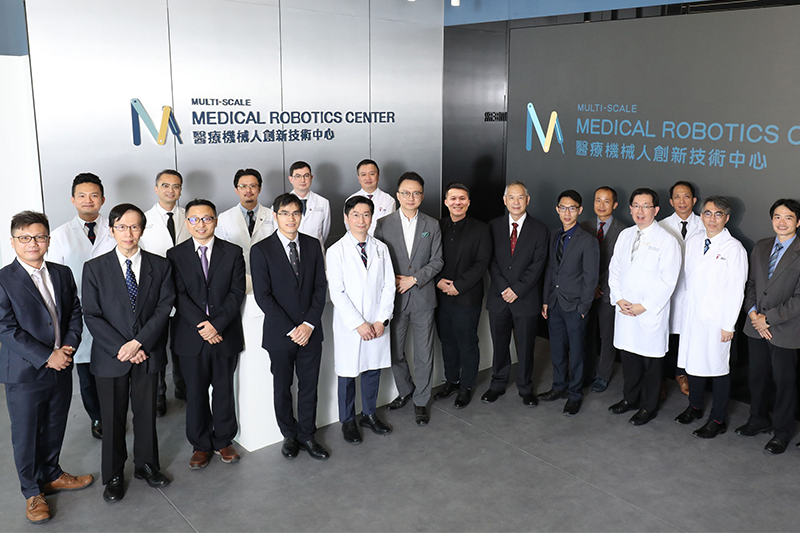 The Smart CUHK Challenge is the first campus initiative to provide an experimentation platform and resources to support students and staff to actively address challenging questions and propose innovative solutions for the development of a smart campus.  In 2021, the first Smart Campus Solutions Competition and a series of knowledge exchange activities were held to stimulate participants' thoughts on smart campus development.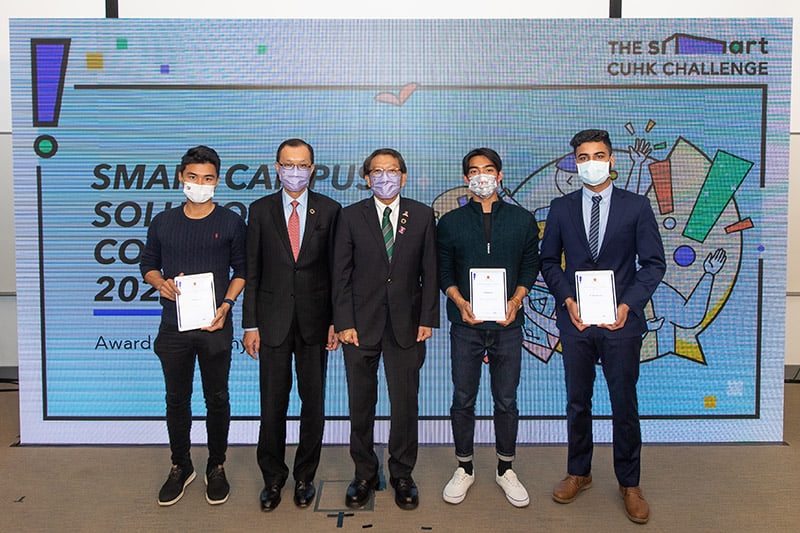 Decent Work and Economic Growth