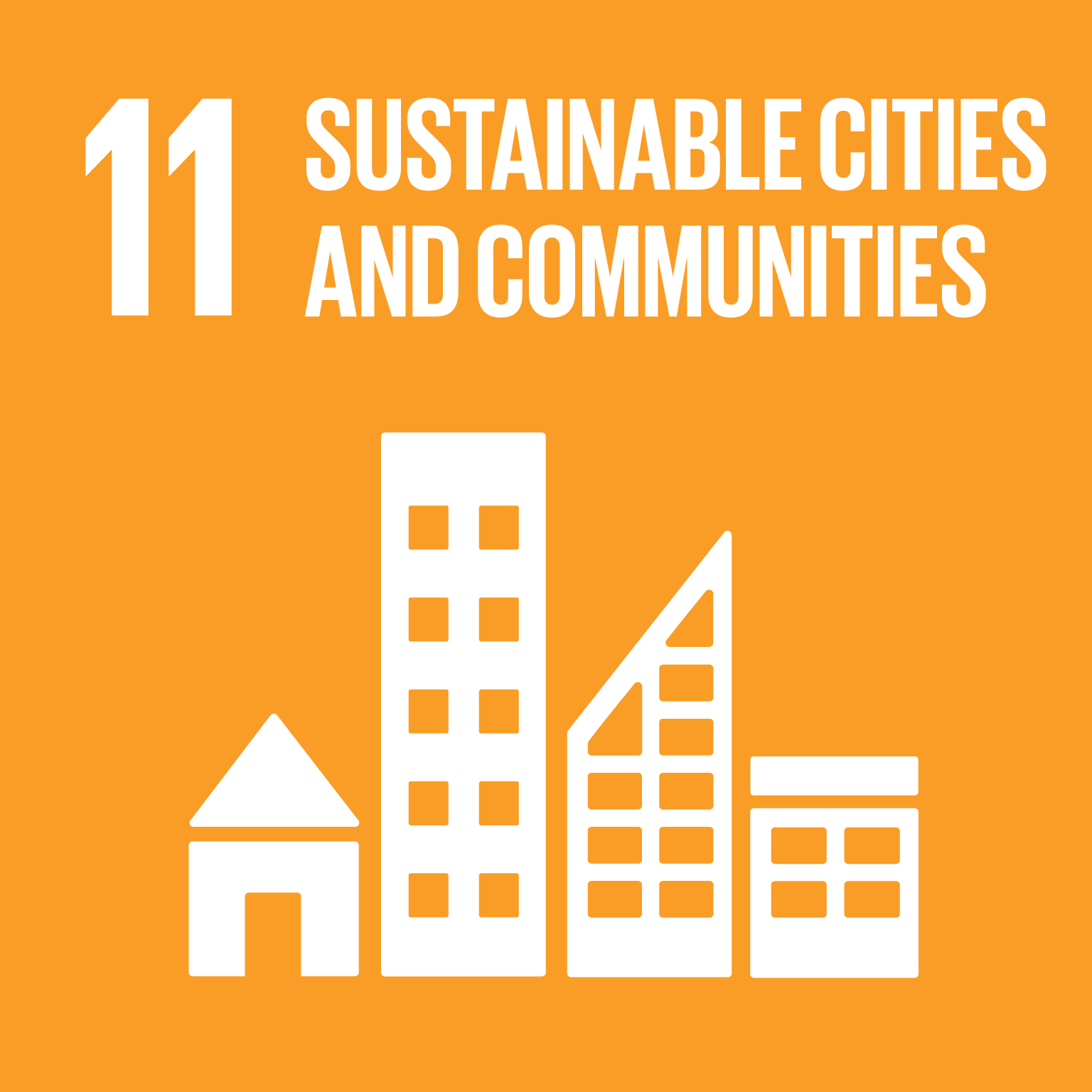 SDG 11
|
Sustainable Cities and Communities
Make cities and human settlements inclusive, safe, resilient and sustainable
related courses were offered in the 2019–20 academic year
Three PhD students from the School of Architecture at CUHK conducted urban climate studies in Hong Kong and the Yangtze Delta region in the Mainland to develop a globally applicable, open source, detailed urban climatic map. All of their journal papers were recently recognised as being amongst 'the most cited articles since 2017' published by Urban Climate, an international academic journal. This shows that urban climate studies conducted by Hong Kong researchers are of great reference value to global researchers.
Sustainable Communities Lab
The built environment affects people's sense of place and well-being, and people have the right to shape it by increasing their spatial competency. Building neighbourhoods with natural features through collaborative place-making boosts people's sense of belonging and overall well-being. An interdisciplinary team works with built environment-related professionals and district councillors to empower participants by (a) organizing workshops to help them relate their right to build sustainable communities to their daily lives, (b) exploring solutions to address social, economic and environmental issues and boost people's well-being, and (c) organizing workshops by various community members.
The project is an important resource for local districts to gain knowledge and acquire professional assistance to reshape their neighbourhood into more sustainable places.
Architecture on a Social Mission
Like many other Chinese villages, Gaobu, with a population of 2,500, is challenged by so-called 'village hollowing', with the working-age population migrating to the cities. Most left-behind children lack educational opportunities and spend their leisure time online rather than reading. The Gaobu Book House, a children's library in Gaobu, a Dong minority village in Hunan Province, designed and built by Professor Peter W. Ferretto and his team from Condition_Lab, in the School of Architecture of CUHK, was devised for children in Gaobu to learn through playing and interacting with their peers. It demonstrates how traditional architectural elements and methods can be creatively used to make a real difference in improving rural communities.
The project received an award in the 'Completed Buildings – Civic and Community' category at the World Architecture Festival in 2019.
Sustainable Development Assistance Programme
One University, One Village is a rural sustainable development-assistance programme, whose goal is to bring together the expertise, knowledge and human resources of a university to improve the livelihood of a village and needy villagers in a strategic, systematic and sustainable manner, with the goal of inspiring and demonstrating how to improve rural communities in China in the future.
A post-earthquake reconstruction demonstration project in Guangming Village received the Grand Award (Completed Projects – Residential Building) in the New Buildings Category in the Green Building Award 2019. It was also one of two projects that were accredited with a Special Citation on the UN Sustainable Development Goals (SDGs), as they were deemed to have met the UN SDGs and positively contributed to the development of a sustainable built environment.
Responsible Consumption and Production