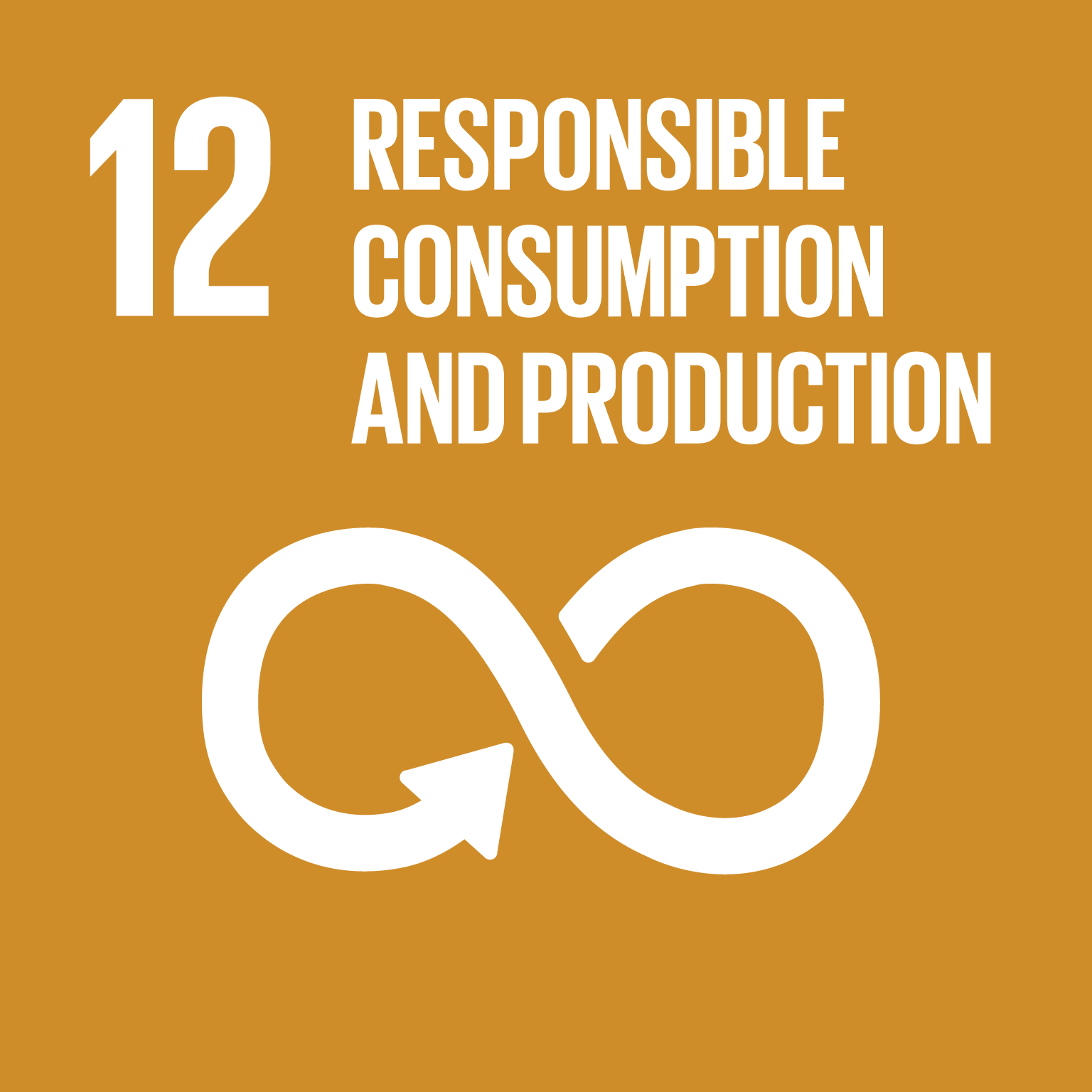 SDG 12 
|
Responsible Consumption and Production
Ensure sustainable consumption and production patterns
related courses were offered in the 2019–20 academic year
Waste Management Policy and Guidelines
CUHK is committed to putting in place effective waste management processes that exceed the legislative and regulatory requirements. CUHK emphasizes the importance of implementing procedures to prevent immediate and future pollution and harm to health, and continual improvement in waste-management performance.
Green Purchasing Policy and Guidelines
CUHK is committed to purchasing green products that have a minimal or zero negative effect on the environment and human health: e.g. paper made of wood pulp from forests managed in ways that minimise ecological damage.
Love Food, Hate Waste @CUHK
Food production is a huge contributor to carbon emissions. Greenhouse gases are generated at every step before the food reaches our plates. On the CUHK campus in Sha Tin, more than 30 canteens provide daily catering services for about 30,000 students and staff. To curb food waste on campus and to educate our members on the urgency of food resource conservation and wastage prevention, we launched a campaign called 'Love Food, Hate Waste @CUHK'. Its activities include appointing ambassadors, promoting waste-reduction in canteens, and setting up recycling facilities for caterers.
Fifty-three 'Save Food' Ambassadors were recruited and trained to promote the 'Love Food' campaign in the 2019–20 academic year.
Joint University Sustainability Campaign
In light of the escalating COVID-19 pandemic around the world and the fact that most of us have to stay at home for study and work to prevent transmission of the disease, the Hong Kong Sustainable Campus Consortium presented its annual Joint University Campaign 'UNIfy: Sustainable Living #StayAtHome Edition' online to promote healthy and sustainable living in this difficult time.
The University launched a 'Plastic-free Campus' campaign in 2018 to encourage CUHK students, staff and caterers to work together to go 'plastic-free' and build a sustainable green campus by discontinuing the use of plastic disposables.
Sustainable Cities and Communities