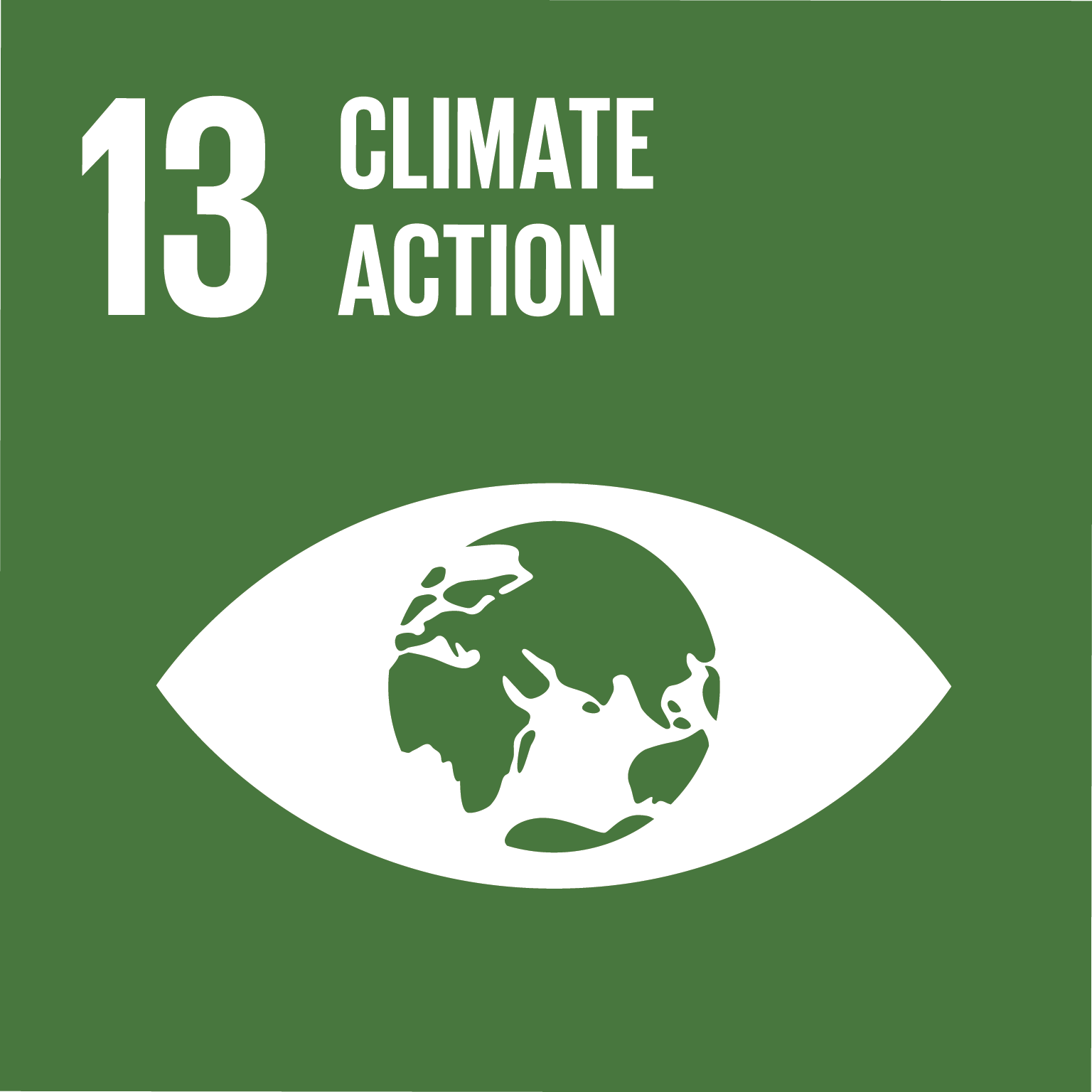 Take urgent action to combat climate change and its impacts
related courses were offered in the 2019–20 academic year
Institute of Environment, Energy and Sustainability
Institute of Environment, Energy and Sustainability (IEES), established in 2011, promotes multidisciplinary environmental research and education. Its holistic approach to sustainable development calls for interdisciplinary and transdisciplinary cooperation involving smart cities, climate change, agriculture and food security, renewable energy and population policy.
Climate and Energy Initiatives
CUHK continues to pursue energy-efficiency strategies by using more efficient lighting and cooling systems, renewable energy and new technologies. About 200 'energy wardens' from most of the offices and units were nominated and appointed to take on an important role in reviewing energy consumption, identifying energy-saving opportunities, and promoting and implementing energy conservation in their units.
Jockey Club Museum of Climate Change
The Jockey Club Museum of Climate Change (MoCC) was established in December 2013 at CUHK. It was the first museum of its kind in the world, offering an interactive, multimedia exhibition that showcases valuable collections and information about climate change.  It is the ideal venue for the public, especially students and teachers, to champion the cause of environmental stewardship and keep themselves abreast of the latest developments in environmental conservation and sustainability.  Extended activities of the museum exhibitions include an eco-tour of the prime ecological sites and green facilities on the CUHK campus and a variety of workshops and activities that promote green living. The museum offers free admission to the public and trains young green leaders to advocate for climate action in Hong Kong.
Sustainable Lifestyle through Experimental Design
Combating climate change is one of today's most urgent challenges, and many of the issues are closely related to individual lifestyle. To promote STEM education, the BASF Kids' Lab Experiment Challenge 2019, a programme co-organized by BASF, the world's leading chemical company, and CUHK, invited secondary school students to design experiments for the BASF's Kids' Lab, an interactive science workshop for primary school children. The theme of the competition was creating experiments that help reduce the environmental impact of human activities through a more sustainable lifestyle.
A growing number of people are aware of the devastation that meat consumption poses to the environment. Going vegetarian is much more than a healthy diet. It's about being responsible and conscious about one's actions and treating other creatures with kindness and respect. Vegether, which opened in 2016, offers exotic, mouth-watering dishes for the vegetarians on campus. It changes public preconceptions of vegetarian cuisine by providing many vegetarian dishes that are delicious, healthy and affordable.
Responsible Consumption and Production