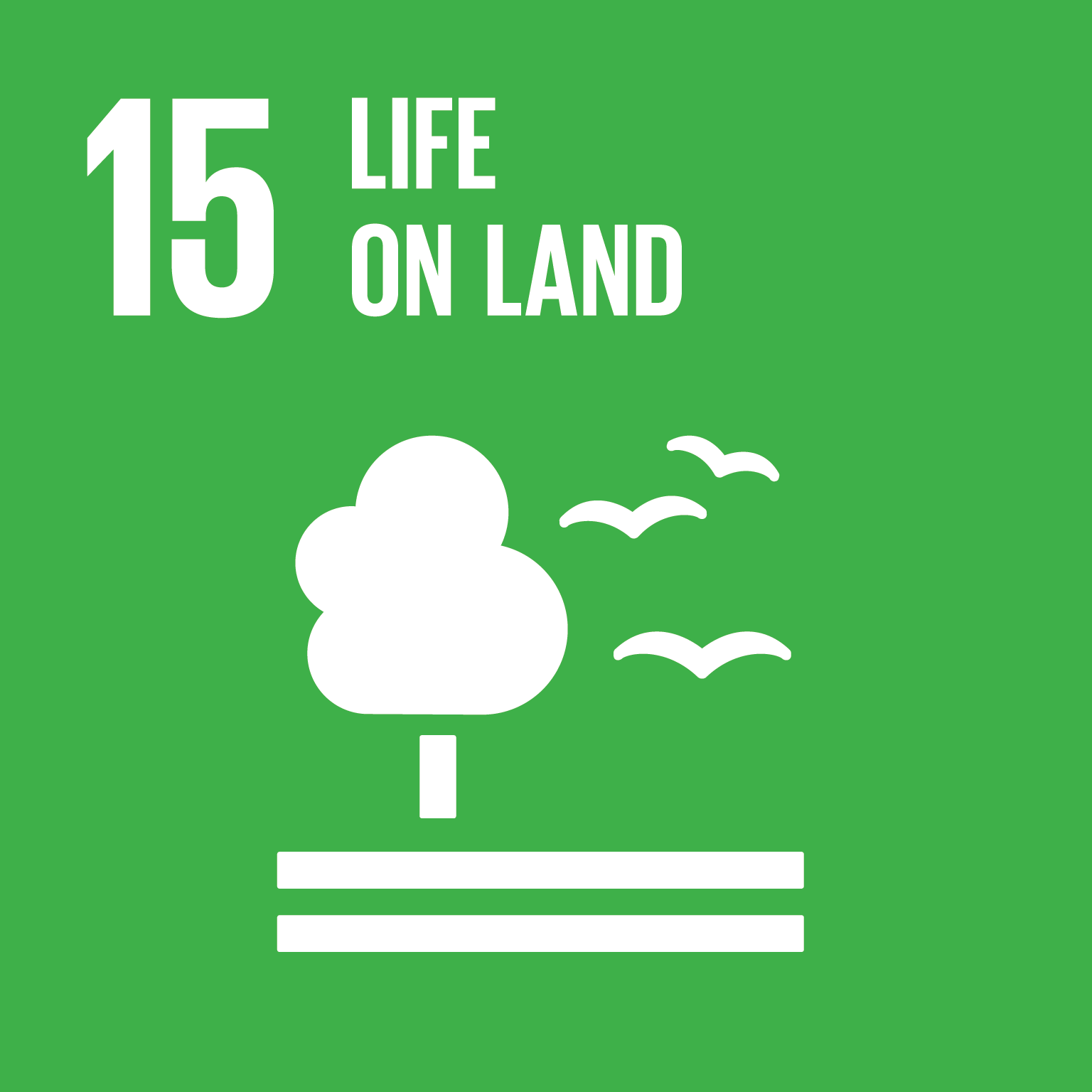 Protect, restore and promote sustainable use of terrestrial ecosystems, sustainably manage forests, combat desertification, and halt and reverse land degradation and halt biodiversity loss
related courses were offered in the 2019–20 academic year
Conscious Food Consumption
Under the Green Purchasing Guidelines, no black moss may be consumed in or by any activities that are either organized or paid for by CUHK, or meals served in club houses, canteens and restaurants operated by the University and the Colleges; and no CUHK purchases may involve black moss.
Harmful Effect of Ozone Damage on Plants
Hong Kong is one of the most densely populated cities in the world, with millions of people living and working in close proximity to busy roads with severe air pollution. Among the various air pollutants, surface ozone is of particular concern.
A research team led by Professor Amos Tai successfully quantified and visualised the impact of Hong Kong air pollution, especially ozone pollutants, on plants and the environment. The first plant-based measurement of ozone in the southern China region shows that the ozone level in Hong Kong is high enough to cause significant damage to plants, even in the countryside. The findings have important implications for farmers in Hong Kong and southern China, where their crops suffer from ozone pollution.
Campus Greening and Wildlife
The CUHK campus is home to over 200 plant species, including over a third of all tree species found in Hong Kong. It is also home to a wide variety of fauna. The trees on the CUHK campus are cared for by experienced staff in the Landscaping Section of the Estates Management Office, who provide routine irrigation, trimming, fertilizer application and pest control. The University cares for and protects the trees and preserves a green environment on campus, and takes reasonable and practicable measures to avoid and minimize the felling of and damage to trees in the course of campus development.
Green Orientation Sponsorship
This sponsorship encourages organising committees to incorporate green elements in their orientation in order to reduce the environmental impact of the events, and to introduce green resources on campus and a green lifestyle to freshmen.
Peace, Justice and Strong Institutions