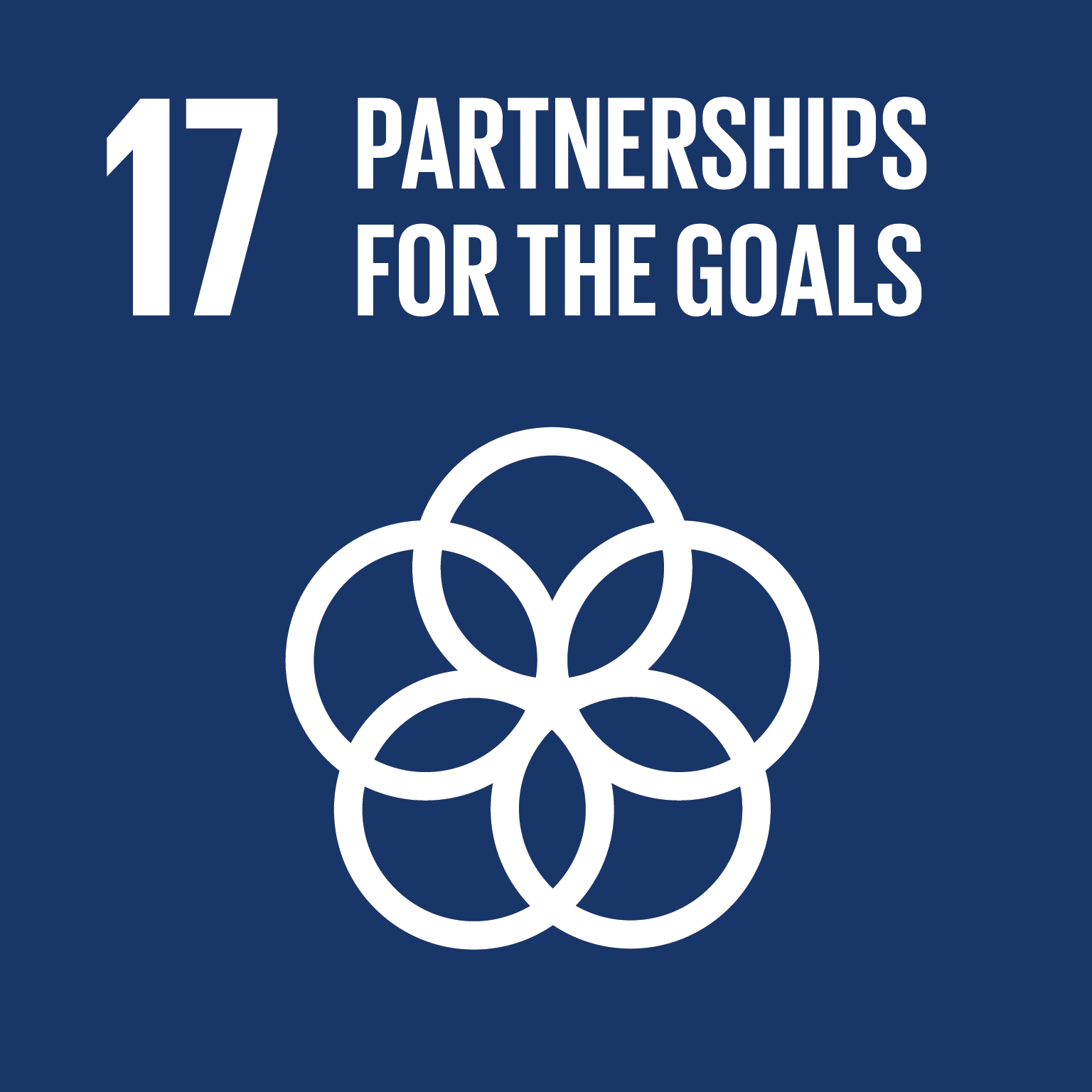 SDG 17 | Partnerships for the Goals
Revitalize the global partnership for sustainable development
related courses were offered in the 2019–20 academic year
United Nations Sustainable Development Solutions Network
The global network of the United Nations (UN) Sustainable Development Solutions Network (SDSN) currently draws upon the knowledge and educational capacity of over 1,300 member institutions to accelerate the implementation of the UN 2030 Agenda for Sustainable Development, including the 17 Sustainable Development Goals that seek to eradicate poverty, fight inequalities and tackle climate change.
The Hong Kong Chapter of SDSN (SDSN Hong Kong), launched in January 2018 and co-hosted by CUHK and The Hong Kong Jockey Club Charities Trust, aims to mobilize expertise, information and resources from the academic, philanthropic, government, business and non-profit sectors in Hong Kong to create transformative solutions to tackle the most pressing environmental, social and economic issues of the day and advance sustainable development.
Hong Kong Sustainable Campus Consortium
The Vice-Chancellors and Presidents of the eight publicly funded universities in the HKSAR signed the Hong Kong Declaration in May 2010, which acknowledges the importance of universities to serve as models in the community and to work across communities to develop appropriate solutions to social challenges.
Joining Hands to Promote Environmental Sustainability and Resilience
Hong Kong-Nordic Research Network
To foster intensive, cutting-edge collaboration in education and research, in July 2019, CUHK, The University of Copenhagen, and The University of Oslo signed a Memorandum of Understanding on the establishment of the Hong Kong-Nordic Research Network. The network will facilitate knowledge exchange, and foster collaboration through annual meetings in each of the founding universities, as well as student exchange programmes and international conferences.
Peace, Justice and Strong Institutions