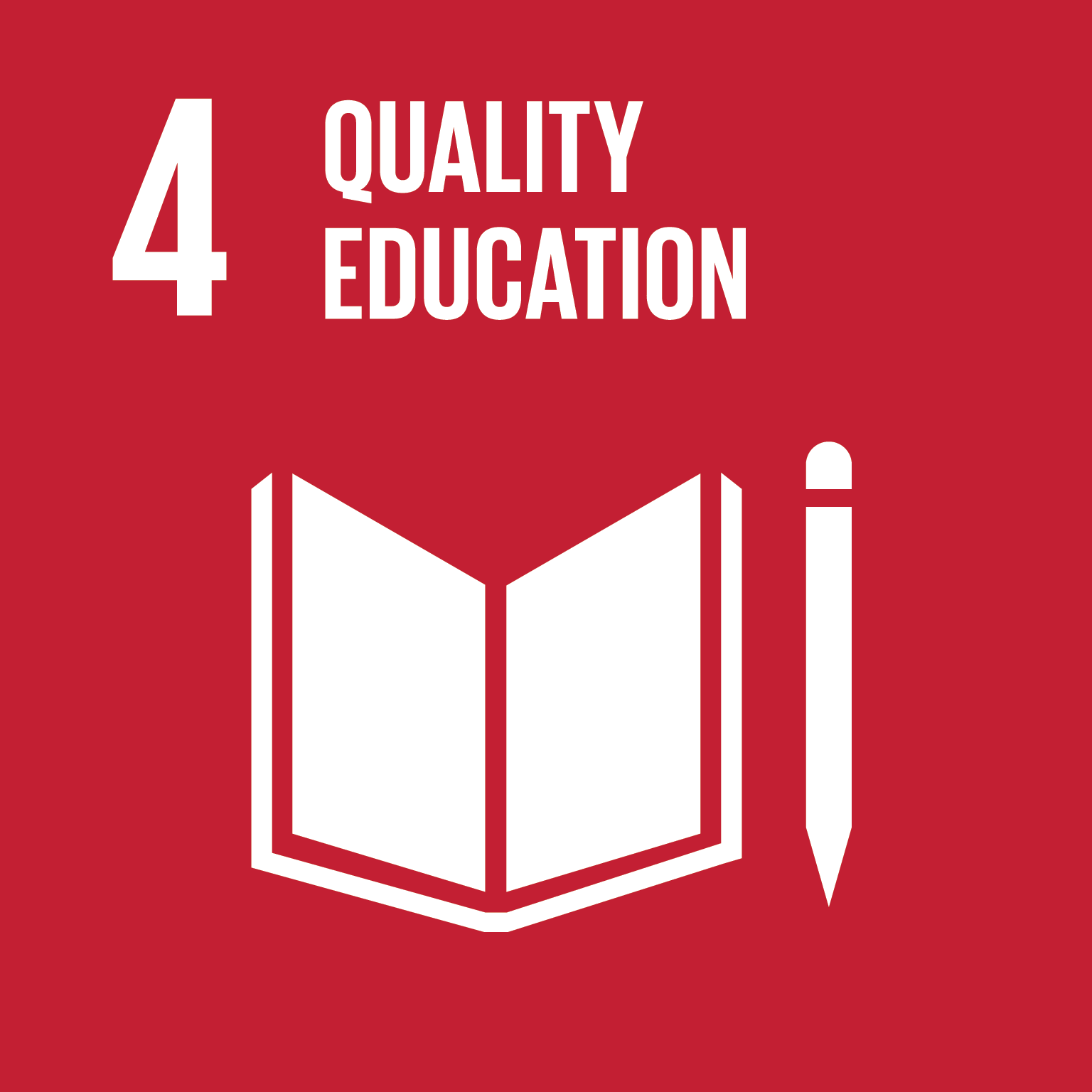 SDG 4 
|
Quality Education
Ensure inclusive and equitable quality education and promote lifelong learning opportunities for all
related courses were offered in the 2019–20 academic year
CUHK takes pride in its culture of teaching quality to ensure that students benefit from education of the highest possible quality. KEEP is a platform that offers free online courses for the public, in particular secondary school students in Hong Kong, to encourage lifelong education and to broaden their knowledge base. It covers topics from STEM to medicine and is updated every quarter.
Rolling Books is a social enterprise founded by James Chong, a CUHK alumnus, which aims to help disadvantaged children develop good reading habits. It simultaneously advocates addressing social issues, such as poverty alleviation among minority groups, marine pollution, and women's empowerment. Mr Chong is a recipient of the Sustainable Development Goals Action Fund, which is administered by the Social Responsibility and Sustainable Development Office of CUHK.
Inclusive Learning Environment
In view of the emphasis on oral learning and teaching in the Hong Kong education system, it is difficult for deaf and hard-of-hearing children to learn in regular classes. CUHK's Sign Bilingualism and Co-enrolment in Deaf Education (SLCO) Programme, which was launched in 2006 in kindergartens, primary schools and secondary schools, enables deaf and hard-of-hearing children, as well as hearing children, to learn together in both signed and spoken languages in a bilingual teaching environment.
In 2019, up to 160 deaf and hard-of-hearing children benefited from the programme. Learning sign language not only helps deaf and hard-of-hearing children become more articulate, but also enables them to learn together with hearing students and to access classroom information in a sign bilingual and barrier-free educational environment. The SLCO Programme was awarded the Zero Project 2020 – Innovative Practice Award in Education by the Essl Foundation, in recognition of the Programme's distinguished contribution in driving access to mainstream inclusive education for children who are deaf or hard of hearing.
Good Health and Well-being