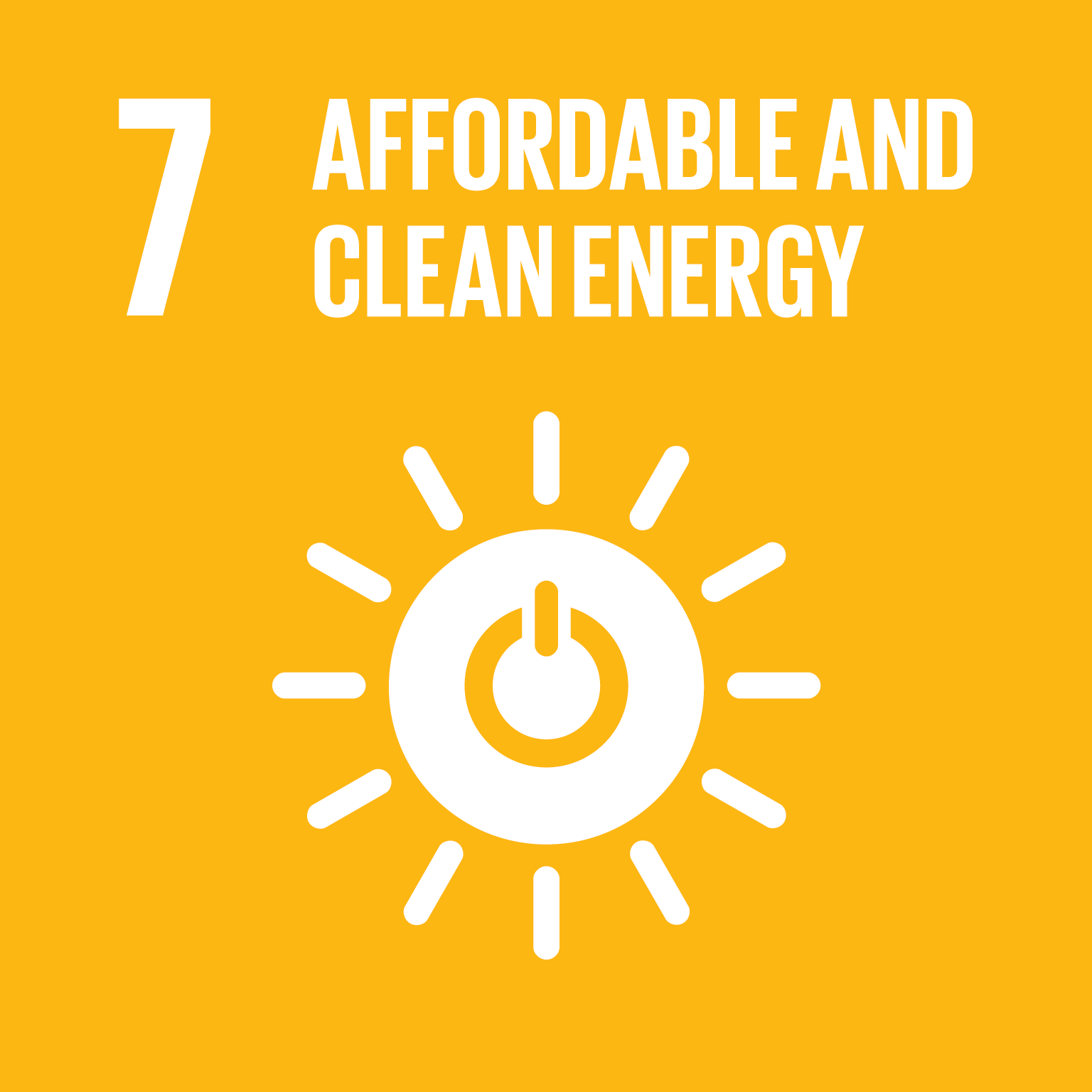 SDG 7 | Affordable and Clean Energy
Ensure access to affordable, reliable, sustainable and modern energy for all
 related courses were offered in the 2019–20 academic year
Transformation of the Li-ion Battery
Electronic devices like laptops and smart phones have improved our daily lives in many ways. Li-ion batteries are at the heart of these products, as they provide stable energy storage and output. But they are composed of flammable and toxic organic electrolytes, which pose a potential safety hazard.
A research team led by Professor Yi-Chun Lu from the Faculty of Engineering has taken a critical step forward in improving high-energy batteries by introducing a novel electrolyte to the aqueous lithium-ion battery. This electrolyte is commonly used in skin creams. It is inexpensive, non-flammable, less toxic and eco-friendly, but it can create stable voltage for common usage.
Electricity consumption accounts for over 90% of greenhouse gas (GHG) emissions. Whilst the growing campus population and new facilities will inevitably increase demand for electricity in the coming years, CUHK will continue to pursue energy efficiency strategies to meet its energy and GHG reduction targets. For example, more than 1,000 'evacuated tube solar collectors' have been installed in student hostels and sport facilities.
Lee Woo Sing College installed a solar power-generating system, and an energy dashboard has been developed to monitor electricity usage in the College. The smart meter system can capture the electricity usage of the air conditioning, lighting and electrical sockets for each hostel bedroom. This will provide students with an opportunity to study their electricity consumption pattern.
Energy Efficiency Implementation
CUHK is committed to increasing energy efficiency, and has enhanced the campus infrastructure and provided its units with an array of support services and resources. In 2020, CUHK established the Energy Efficiency Implementation Fund, whose aim is to encourage university units to make their operations more energy-efficient. Units may seek support from the fund up to a maximum of $500,000 per unit per year to implement energy conservation measures on their premises.
Clean Water and Sanitation
Decent Work and Economic Growth