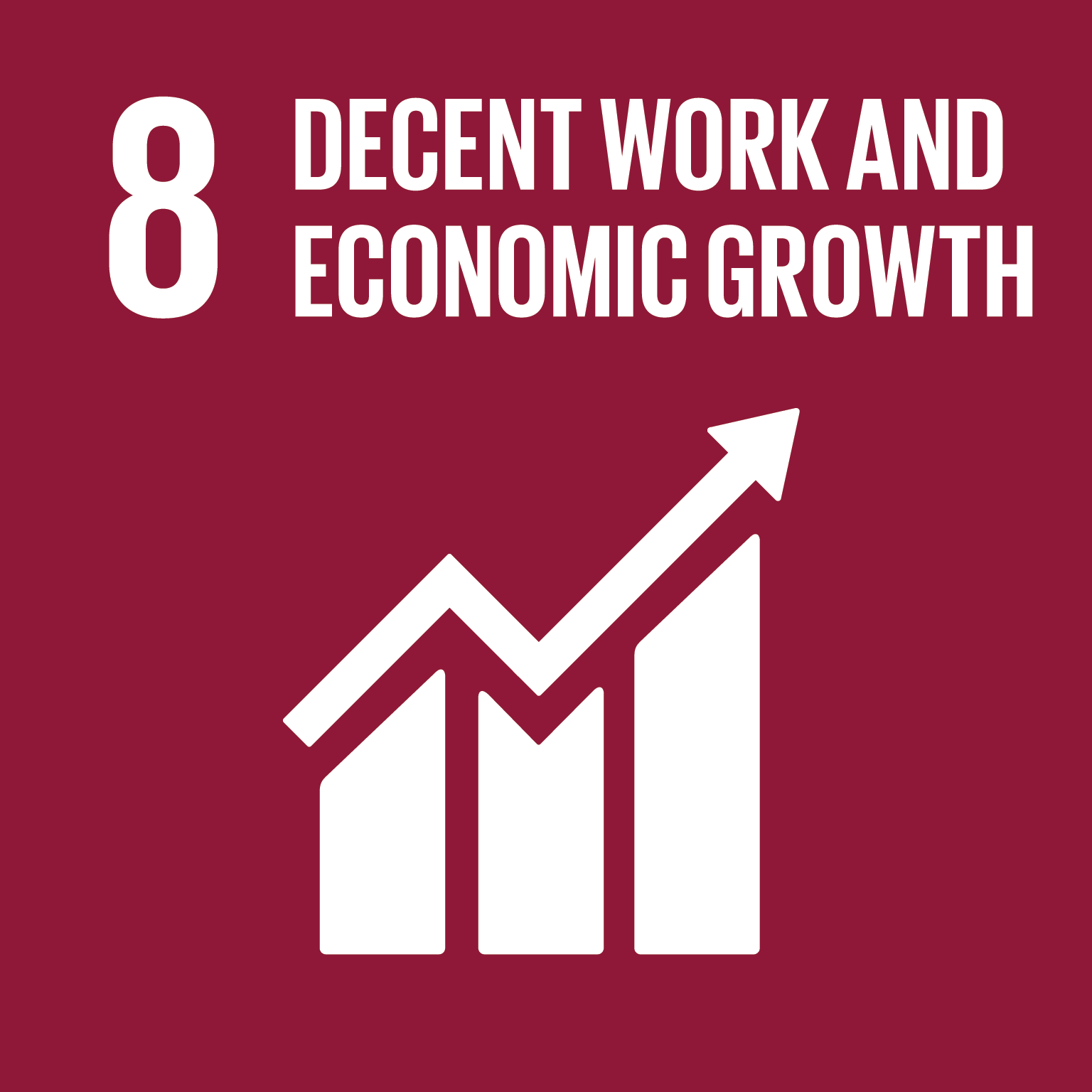 SDG 8 
|
Decent Work and Economic Growth
Promote sustained, inclusive and sustainable economic growth, full and productive employment and decent work for all
related courses were offered in the 2019–20 academic year
Nurturing Entrepreneurship Thinking
CUHK Entrepreneur Day 2019, a large scale event on the theme of entrepreneurship initiated by the CUHK Alumni Torch Fund, was held in May 2019. It arranged a display of about 80 start-up projects covering areas such as artificial intelligence, big data and financial technology, and serves as a platform for students, teaching staff and alumni to share start-up ideas and experience.
Student Career Planning and Development
The University is committed to providing career guidance and facilitating career development for its students. The Career Planning and Development Centre organizes career guidance and enrichment programmes, provides students with job information and placement services, supports employers in their recruitment exercises, and coordinates internship opportunities. These services help students stretch their potential, enhance their competitiveness, and explore various career options.
Colleges and faculties offer career talks and consulting services for students and graduates, respectively. Examples of events are the Science Career Fair, New Asia Career Talks Day, and CUHK Youth Alumni Career Day.
Positive Workplace and Staff Development (PWSD) is a University initiative to promote continuous learning and development, as well as positive communication, teamwork, group relationships, mutual trust, and respect and work safety in the workplace.  By organizing various activities through different channels, the PWSD Committee is committed to cultivating a positive workplace at CUHK.  Various promotional events and staff-engagement sessions are organized regularly to engage staff and encourage their support.  Examples of events include the Positive Workplace Service Award and Staff Appreciation Day.
Clean Water and Sanitation
Industry, Innovation and Infrastructure