Don't Let the Bed Bugs Bite
CUHK action group tackles bed bug infestation head on
Norman Yam, Information Services Office
Living well can be a big question that gets infinitely abstract, yet it can also be very simple: a good night's sleep lifts body and soul, refilling us with strength and energy after a day's toil. Such a boon—or basic human right—is denied to many in the city, as this supposedly final sanctum of us is haunted by bed bugs that're both nuisance and a health hazard. To this public health issue, an action group comprising professors and students from CUHK was set up to conduct polls and come up with measures that deliver us from daily bug horrors.
The idea for an action group targeting this tenacious parasite was conceived in a run of lectures titled 'Poverty in a Society of Abundance' by Prof. Wong Hung of Department of Social Work, which formed part of the 'Grand Challenges for Global Citizens in the 21st Century' general education course delivered in October 2018. Discovering that a significant number of Hong Kong sub-divided flat and cubicle home dwellers had been forced to sleep rough on the streets as they could not get a good night's sleep in their bug-infested cubicle homes, he joined hands with Prof. Lam Hon-ming of the School of Life Sciences to found the Anti-Bed Bugs Research Action Group in January 2019, aiming primarily to put in place effective bed bug controls in subdivided flats.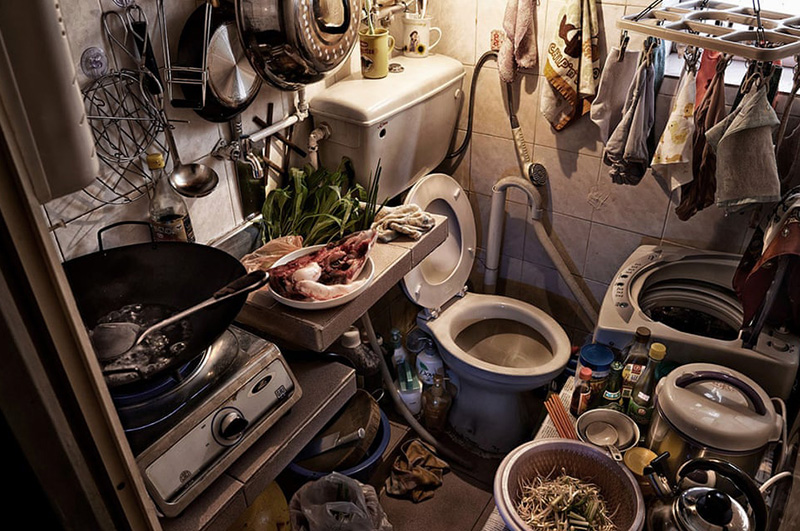 The squalid condition of a sub-divided flat in Hong Kong
(Source: Society for Community Organization)
Heavy Toll on Body and Mind
On the front of social statistics, the group surveyed 600 citizens online from July to August 2019 to study the spread and impact of common domestic blood-sucking bugs in Hong Kong. One hundred and fifty nine people, which make up about 27% of the respondents, conceded they were troubled by bed bug infestations. Around 40% of those affected were bitten more than 10 times a month on average, with nearly 80% suffering unsightly bite marks on their limbs causing skin itchiness and redness. To treat the bug bites, more than 80% spent on medication and medical consultation, yet less than 10% found them effective.
Not only do these tiny bloodsuckers take heavy tolls on their victims physically, but they also leave immense psychological pain: around 15% of the afflicted reportedly managed no more than five hours of sleep a night on average, and more than 30% said they were discouraged from returning home because of bed bugs.
What adds to the bug woe is the tightened purse strings of the dwellers, mainly tenants of subdivided flats, cubicle homes or even cage homes. For professional pest control services, they need to fork out about $1,000 to $2,000 for each house visit, and pay extra to remove idle possessions in their flats which come as the pests' favourite haunt. 
'Bed bugs are really hard to eradicate, because they can attach to the human body and home surroundings without any food for up to two to three months, let alone the difficulty to find their hiding place and their exponential reproduction rate,' explained Prof. Chiu Siu-wai of School of Life Sciences, another member of the action group.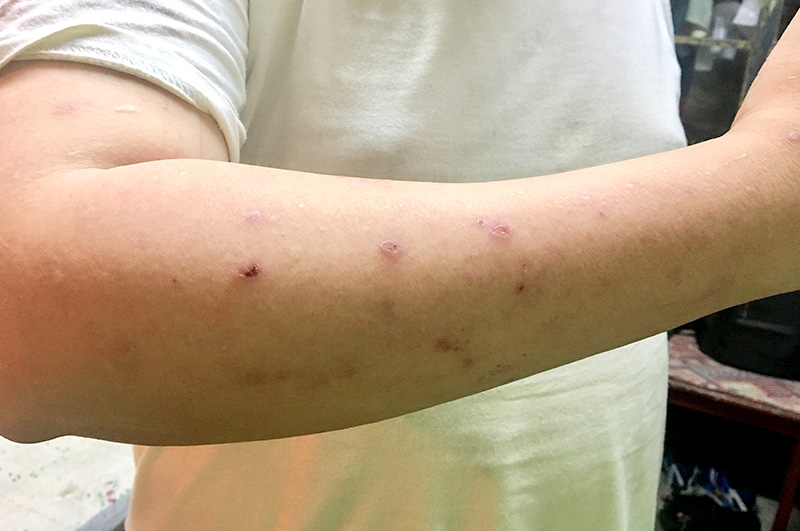 On top of the pilot studies and putting emphasis on personal hygiene, the action group resorts to science to root out the bugs. The first thing to do is to identify the types of bugs. 'Bugs are a catch-all term. We need to ascertain their species,' Professor Lam expounded.
Upon ascertaining the culprits, they have to decide on the method to collect the bugs. 'There are generally two collection methods,' Professor Lam continued. 'The first method is called static collection, where utensils filled with pheromone and alcohol are placed in the subdivided flats to lure the bugs. The second method is active collection, where sub-divided flat tenants are required to wear clothing that can trap the bugs, such as socks made of fibre.'
After the bugs are caught, Professor Chiu and her crew then conduct classification and DNA analysis in order to cultivate the right fungal strain to curb their growth. 'Exposing these bloodthirsty bugs to the right fungal spores can kill them progressively. They carry the spores back to their hiding places and pass it on to other bugs. In this way, entire colonies of these malicious pests can be wiped out and no adverse impact will be brought on human health,' she said.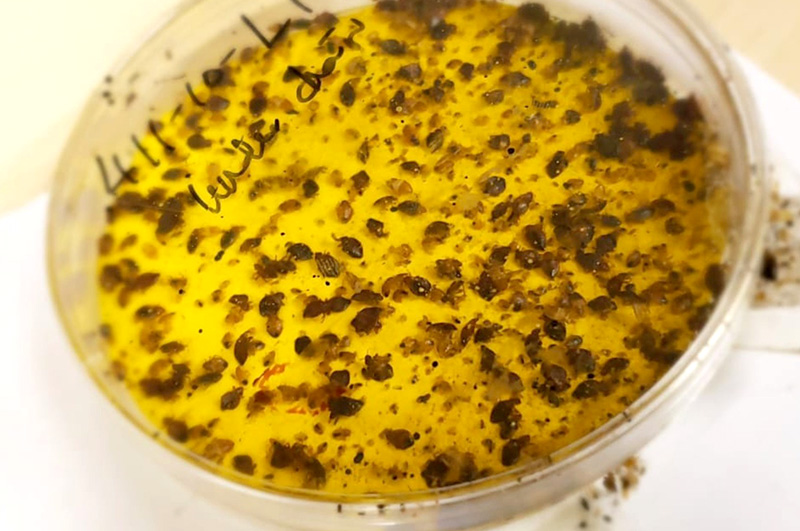 Apart from the homeless and sub-divided flat dwellers, the students in the Anti-Bed Bugs Research Action Group have also benefited. As volunteers they have the opportunity to study the problem of homelessness first hand, by way of collecting bed bug samples from sub-divided housing across the territory and finding solutions to the infestation problem.
With the launch of the second phase of the bed bugs research project, the students and their teachers will continue their search for an effective, affordable, safe and eco-friendly solution to this troubling aspect of a larger poverty problem.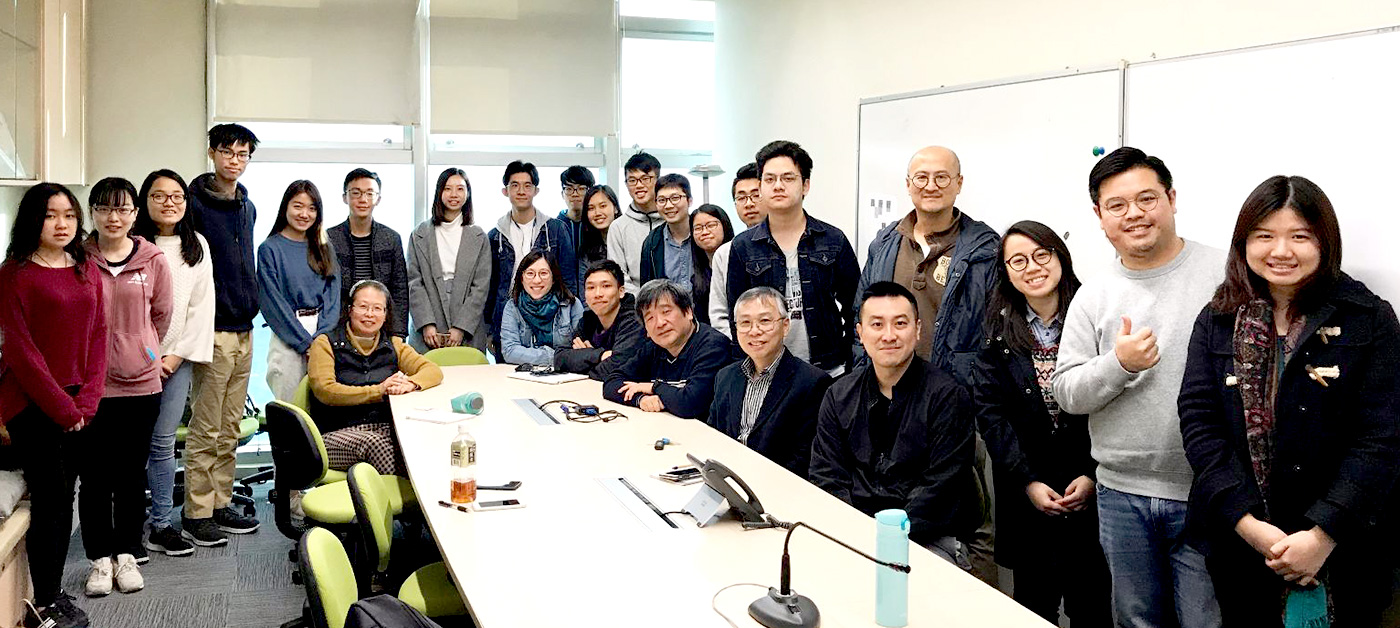 Students gain invaluable experience upon participating in the Anti-Bed Bugs Research Action Group project (Source: CUHK Yunus Social Business Centre)
Mushrooms as food, building blocks and sustainability crusader
Mushrooms have been a classic delicacy and more recently, a superfood winning the hearts of health enthusiasts….