Crossing Boundaries
A female anthropologist's search for a sustainable future
Jason Yuen, Information Services Office
As Prof. Wu Ka-ming was getting ready for our chat in her office, I sneaked a look at her bookshelves. What people read gives us a clue as to who they are, and in this case, a most fascinating personality emerges from the wide range of titles in her library: a history of the Soviet Union at war, an obscure treatise of a French philosopher, a manifesto of an idiosyncratic Hong Kong politician—and a pair of sports shoes, sitting in a box at the top of the shelf. But weird as her crossing into wildly different realms of human existence may seem, it makes a lot of sense considering her profession, which also explains her deep engagement with the cause of sustainability.
Professor Wu is a cultural anthropologist from the Department of Cultural and Religious Studies. Anything that has to do with humans' ways of life, to put it crudely, falls within her area of expertise. When we talk about sustainability, we often think of preserving the natural environment or keeping certain animals from going extinct, which seems to be the work of natural scientists. In reality, though, sustainability is much more than that and is in dire need of attention from social scientists or humanities scholars like Professor Wu.
'Our colleagues in the natural sciences offer technical solutions and produce statistics when they approach sustainability,' Professor Wu said, citing the plastic waste problem. Natural scientists, she noted, focus on finding out the amount of the waste or countering the pollution by researching and developing technologies. Such work is certainly indispensable, but there is a human aspect to the problem—indeed, it is humans who created the problem. Brilliant as the idea of making all plastic items biodegradable is, decomposition takes years. Without a change in the way humans use plastic, we will not fully solve the problem. This is where scholars like herself come into play.
'Sustainability is also about behavioural change,' she said. 'Anthropology is really a behavioural science.' As a cultural anthropologist, she contributes to a sustainable future by identifying, for one, the cultural drivers of bubble tea consumption, which results in a staggering amount of plastic waste.
'People like taking selfies while drinking bubble tea. This is something anthropologists can look into. Our identity has become inseparable from plastic,' she noted. 'Not only is plastic consumption not considered wasteful, but it has also become a fashion.'
In broader terms, Professor Wu approaches sustainability by critiquing anthropocentrism or, in other words, the way humans privilege their own needs over those of the world's other occupants. It is in this spirit that she has even been reflecting on the emphasis on humans in her own specialization, the humanities, and thinking about how it can take a non-human turn, such that it responds to the UN's all-encompassing Sustainable Development Goals (SDGs). It is also in this spirit that she has participated in Homeward Bound, a year-long leadership programme for scholars all over the world culminating in an arduous expedition to Antarctica. There they would visit research stations, study ice cores and look into an issue that epitomizes the tension between humans and the rest of the world.
'Antarctica has attracted many visitors in recent years, and they've brought with them many alien species,' she said. 'The impact of tourism on Antarctica, which had been devoid of human inhabitants, is something that we will investigate during the expedition.'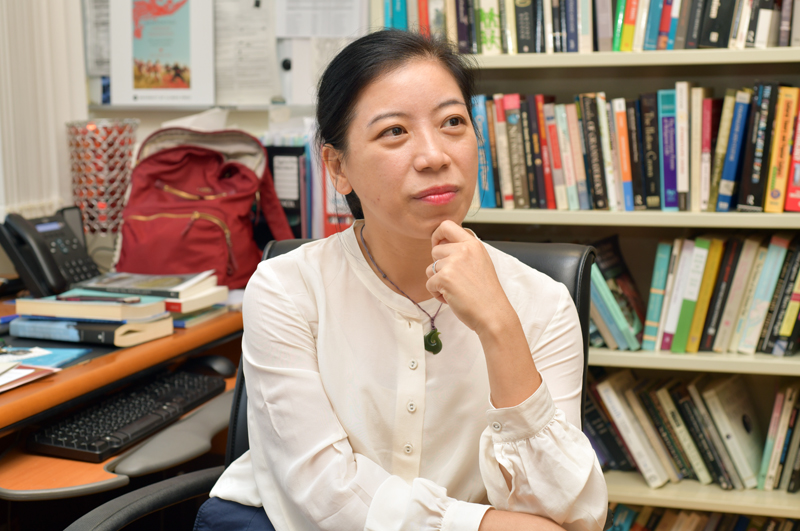 As much as Professor Wu has contributed to sustainability through her scholarly, intellectual work, for which she now even crosses into the last continent, she stressed the need for action in everyday life, humorously suggesting that there is already sufficient research output just as there is enough plastic waste. She herself has been pushing for plastic reduction on university campuses apart from doing academic work, and a perfect job for people in the humanities is communicating sustainability—with a human touch.
'Perhaps there should be more works of eco-literature? And maybe there should be more environmental histories?' she proposed. Another example she brought up was the BBC documentary Planet Earth, narrated by David Attenborough with his iconic voice. She pointed out that in successfully painting the ecological disaster caused by plastic waste, it galvanized the long-indifferent British public into action. Popular culture, therefore, is something that cultural scholars like Professor Wu care deeply about and try to make ample use of to promote their findings.
One of Homeward Bound's other objectives is precisely to encourage cross-disciplinary, cross-cultural communication by assembling scholars from across the globe working in different areas. In a recent forum on sustainability here at CUHK, Dr. Guido Schmidt-Traub, Executive Director of the UN Sustainable Development Solutions Network, reminded us precisely that when it comes to sustainability, no one knows it all: the world must come together for dialogue and collaborate. Professor Wu, who had also given a talk in the forum, agreed that Homeward Bound facilitates this important process.
'Academics are pretty much still talking to themselves…We're not very good at reaching out to a larger audience,' she said with a laugh, commenting on how the programme has helped her as a communicator. 'Part of the training is about how we can tell a powerful story.'
What is equally important about Homeward Bound is that it is designed for female scholars, who still constitute a minority in academia according to the UNESCO, especially in the sciences. Being a woman herself and interested also in gender issues, Professor Wu noted that although we are approaching parity at junior levels of the academic world, female representation is still very weak at the top. We will remember that social inequality itself is an obstacle to sustainability. Indeed, the UN has made gender equality one of the SDGs. Focusing on female scientists, Homeward Bound aims at helping them to be more visible and outspoken and to become leaders. Being a female social scientist as well as humanities scholar and having thus had the opportunity to join the programme, Professor Wu has brought us closer to a sustainable world not only by learning more about it in Antarctica and getting trained to talk about it, but also by strengthening her presence in academia as a woman.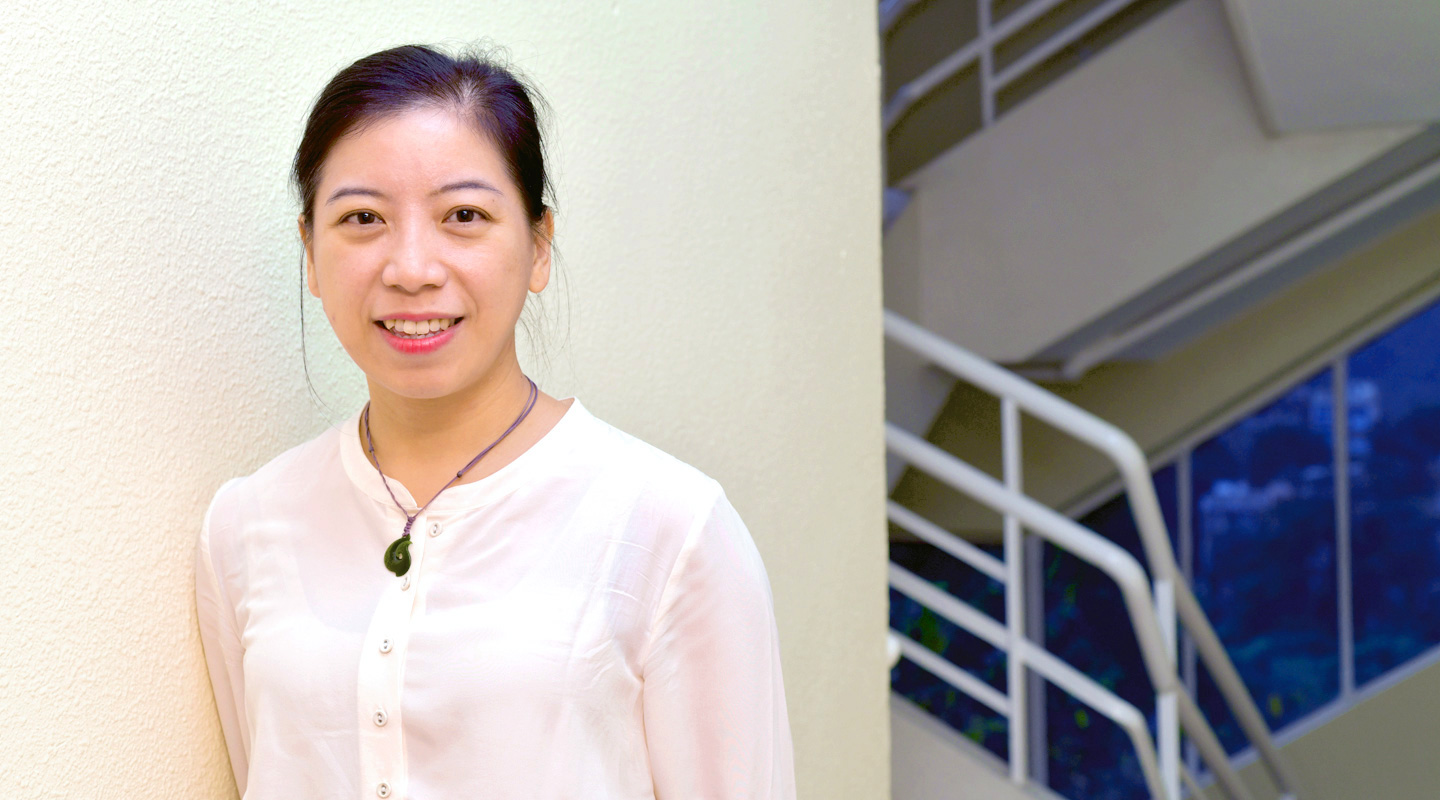 Going to the Ends of the Earth
When Professor Wu told me how she was afraid of the hostile weather awaiting her in Antarctica and worrying that she could not understand her peers in the natural sciences, I saw that fear of the unfamiliar common to us all. But although she was fearful, she spoke also of her anticipation and how she was doing her homework on natural science in preparation, showing the determination and bravery that must have driven her time and again out of her comfort zone and beyond institutional confines. Just as she is willing to go to ends of the world so that the world as we know it may not end, we should have the courage to reach out and take a leap of faith together to change the way we live, a leap towards a world that works for all that is past, or passing, or to come.
Don't Let the Bed Bugs Bite
CUHK action group tackles bed bug infestation head on
Living well can be a big question that gets infinitely abstract, yet it can also be very simple: a good night's sleep lifts body and soul, refilling us with strength and energy after a day's toil…