SDG 10| Reduced Inequalities
Reduce inequality within and among countries
CUHK believes that reducing inequalities is an important aspect of promoting social responsibility for sustainable development, and strives to ensure that disadvantaged groups are treated justly.  We have established anti-discrimination policies to ensure fairness for all, and have implemented programmes and services for students with disabilities and other underrepresented groups.  CUHK also seeks to build a more equitable and inclusive society through its outreach activities.
24 related courses were offered in the 2021–22 academic year.
The University is committed to the promotion of equal opportunity in its admissions policy.  University admissions are based on merit, using consistent selection criteria, and are directed towards the selection of students who have the academic competence and motivation to benefit from the programmes they intend to follow.  As a caring university, CUHK seeks to promote a positive learning environment for its students and is committed to offering equal opportunities in academic pursuits for students with disabilities, in accordance with the Disability Discrimination Ordinance.
CUHK is an equal opportunities employer and is committed to promoting equality, inclusivity, diversity and the highest ethical standards.  Under its Diversity and Inclusion Policy, the University respects individual differences and strives to ensure that individuals and groups are treated fairly and without discrimination.  The University observes the fundamental principles of human rights and equal opportunities, and exercises due care in considering outsourcing proposals.  Its Outsourcing Policy prohibits the employment of contractors involved in any form of discrimination in their hiring and employment practices.
Disability support services
CUHK enables full-time students with disabilities to actively engage in campus life and facilitates their learning.  The Wellness and Counselling Centre of the Office of Student Affairs coordinates and arranges support services according to their individual needs, e.g., learning aids and equipment, on-campus Rehabus service, special lecture or exam arrangements, access to buildings and IT facilities, and hostel accommodations.  To promote disability awareness among the campus community, the centre also organizes educational activities and training programmes for students and staff.
Support for underrepresented groups
The 'Sunshine at CUHK' campaign provides all CUHK members a one-stop platform to access handy information related to mental wellness.  It includes self-care articles, mindfulness exercises and counselling services contacts.  A number of activities, including a 'Mindfulness and Emotion Regulation Workshop', a 'Mini Planter DIY One Day Workshop' and 'The Sunshine Photo Booth' have also been held to promote mental wellbeing.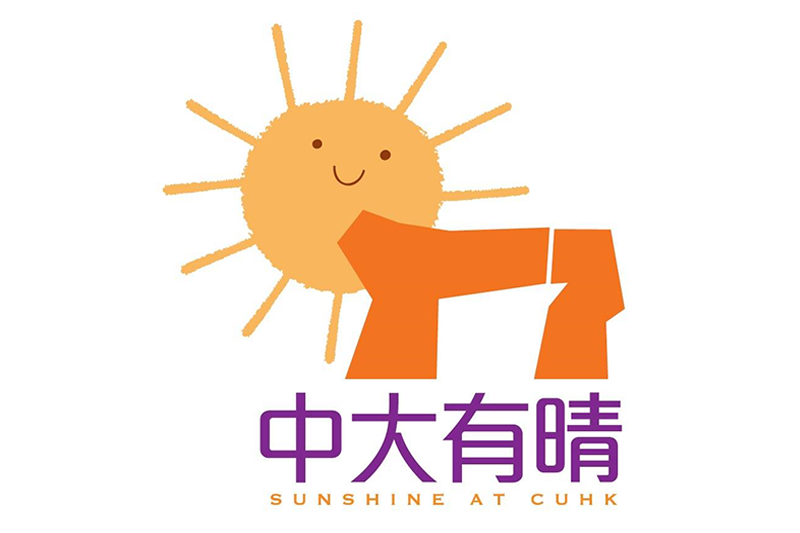 Advocating equality in society
The Jockey Club 'Sports without Limits' Youth Empowerment Programme, organized by the Department of Sports Science and Physical Education, aims to promote physical education and physical activities in special schools for children and young people with visual impairment, hearing impairment, physical disabilities and intellectual disabilities of mild and moderate levels, to improve their physical and psychosocial health and quality of life. Since the programme's launch in 2019, around 3,800 students from 28 special schools in Hong Kong have benefited through talks, workshops and videos.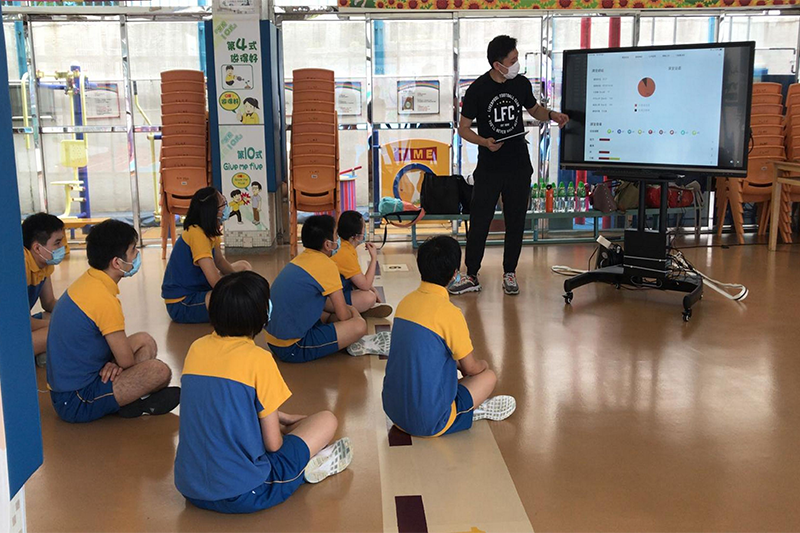 SignTown, the first-ever multi-language online sign language game in the world, was launched by the Centre for Sign Linguistics and Deaf Studies to promote social inclusion for the deaf and enhance public awareness of sign language.  Through adopting the AI-powered recognition model, game players receive immediate feedback on their signing accuracy and learn the concepts of sign language and deaf culture in an enjoyable and relaxing manner.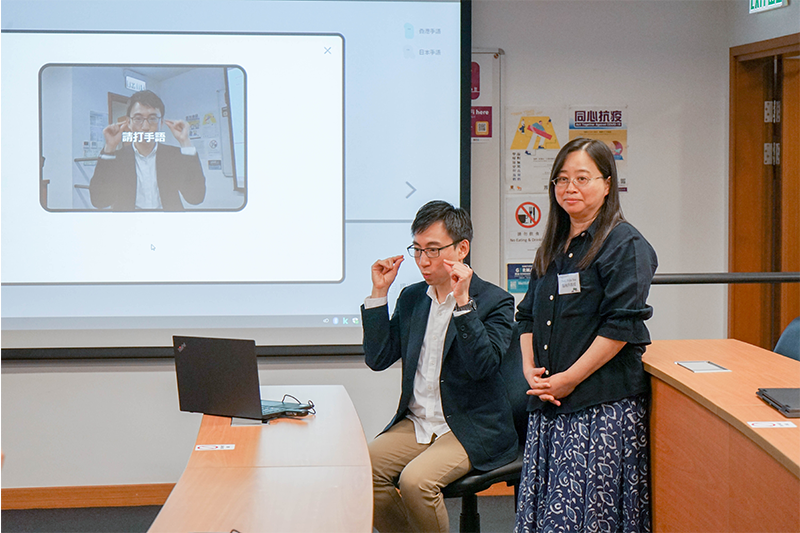 Industry, Innovation and Infrastructure
Sustainable Cities and Communities