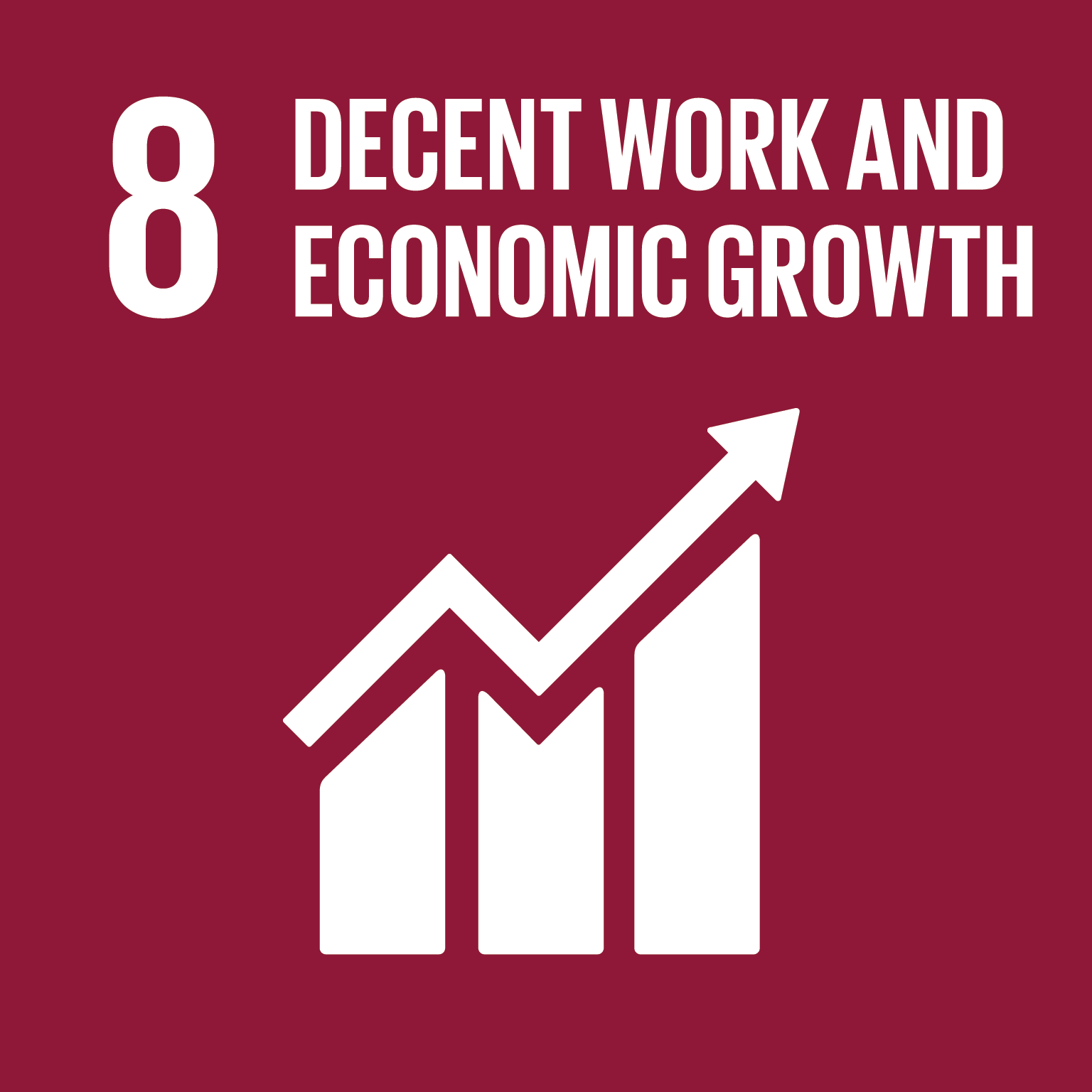 SDG 8| Decent Work and Economic Growth
Promote inclusive and sustainable economic growth, employment and decent work for all
CUHK treasures both its staff and its students.  We strive to provide a safe, positive and productive workplace for all staff.  We also believe in empowering students to create innovative solutions to cope with sustainability challenges.  CUHK is committed to nurturing future sustainability leaders by equipping them with professional knowledge and necessary skills.  We will continue our efforts in propelling the sustainable development of Hong Kong.
44 related courses were offered in the 2021–22 academic year.
The University strives to provide a safe and healthy working environment to its employees.  Its Safety Policy emphasizes the occupational health and safety of all CUHK members.  The University provides training sessions and safety information to promote safety awareness on campus.
The University's Outsourcing Policy requires its units to exercise due care when considering outsourcing proposals, and to put in place a proper mechanism to select and monitor the performance of their contractors, as their workers deserve to be paid and treated fairly.
Nurturing entrepreneurship thinking
CUHK Entrepreneur Day 2021, a large scale event on the theme of entrepreneurship initiated by the CUHK Alumni Torch Fund, was held in September 2021.  The event featured an online exhibition of over 100 start-up projects covering areas such as artificial intelligence, biomedical technology and financial technology, and serves as a platform for students, teaching staff and alumni to share start-up ideas and experience.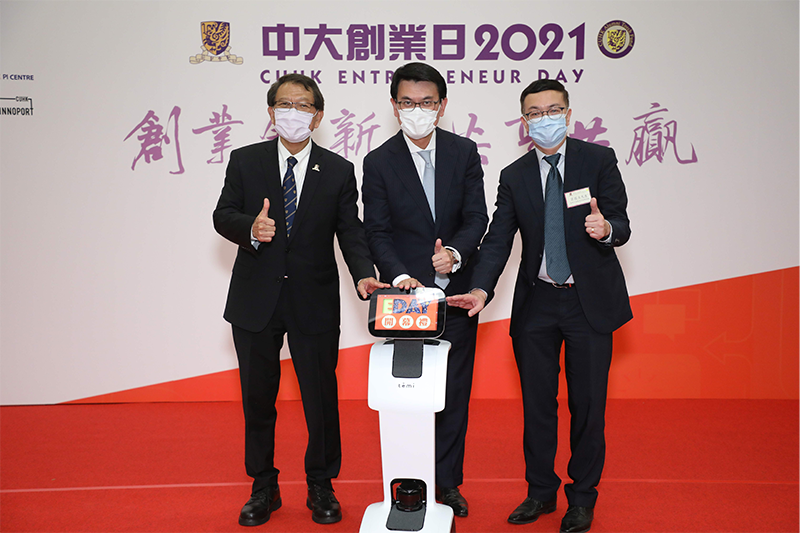 Equipping future leaders for sustainable economic growth
The Career Planning and Development Centre provides students with comprehensive job market information and useful advice to help them to realize their career aspirations.  The centre provides a range of career-focused services.  Its CUHK Virtual Careers Fair, for example, has connected our students with recruiters from 100 organizations.  The centre also offers career guidance programmes for final year students.
In 2021 CUHK launched the 'CUHK Co-operative Education Programme' which combines classroom-based learning with full-time work attachment.  It is the first university-wide Co-op programme in Hong Kong which aims to offer effective career development opportunities to students by providing them with professional skills and an industry network through a full-time work attachment prior to graduation.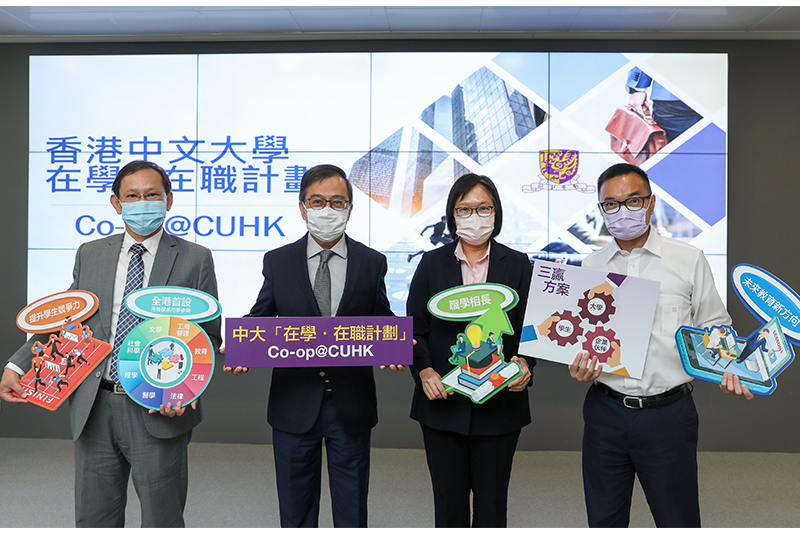 Cultivating a positive workplace
Positive Workplace and Staff Development (PWSD) is a University initiative to promote continuous learning and development, communication, teamwork, mutual trust, and respect and work safety in the workplace.  By organizing a wide array of activities through different channels, the PWSD Committee seeks to cultivate a positive workplace at CUHK.  Promotional events and staff engagement sessions are organized regularly to promote this ideal.  Examples of events include the Positive Workplace Service Award and Staff Appreciation Day.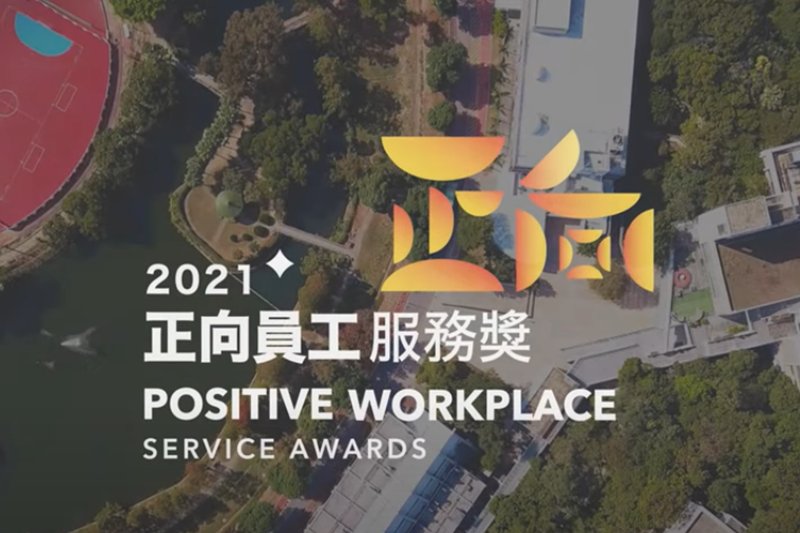 Promoting business sustainability
To promote responsible business practices, the Centre for Business Sustainability announced the results of five Business Sustainability Indices (BSI) in June 2021.  These BSIs seek to chart the ongoing development and performance of listed companies in Hong Kong or in the Greater China region on business sustainability, thereby encouraging and motivating companies to integrate corporate social responsibility initiatives into their everyday business.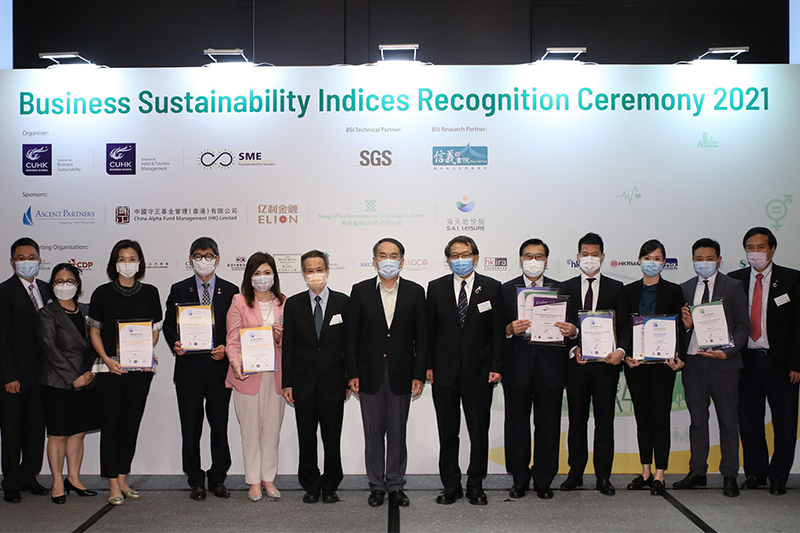 Affordable and Clean Energy
Industry, Innovation and Infrastructure